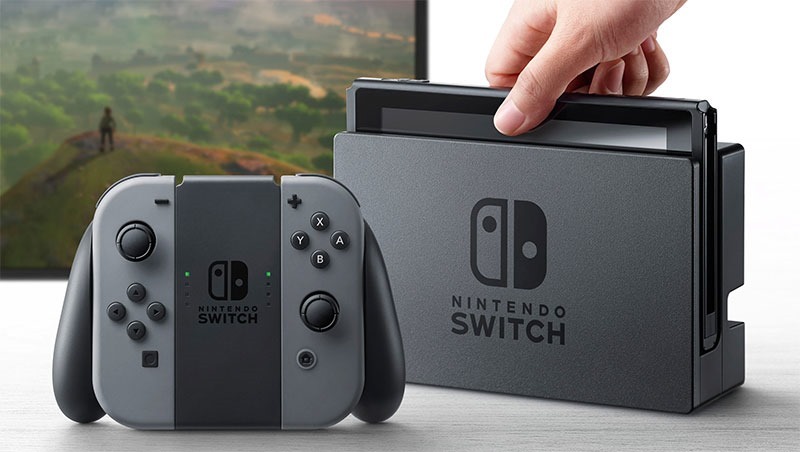 I've spent much of the weekend getting to grips (and falling in love) with Nintendo's newest hybrid handheld/home console, the Switch. It promises that you'll be able to take the games you'd play at home, and play them on the go in all their splendour – and in that regard it delivers.
This weekend saw me carting the thing around, getting my fix of the incredible Legend of Zelda: Breath of the Wild on the go. Y'know – when I wasn't lying in bed playing, because getting out of bed is for suckers. On the odd occasion, I even docked the system – playing it as a traditional console. And that's where I ran in to a few problems.
Yes, like many others, I've run in to the issue where my left Joy-Con loses connection, making control erratic for a second or two. I may have figured out why. My Switch dock is about a hand's distance away from my Wi-Fi router – and that could be causing the problem. Nintendo's aware of the connectivity issues, and has dispensed a bit of sage wisdom on how to get around them.
Other appliances, like microwaves, wireless equipment or even speakers could be causing the connection drops, so Nintendo suggests moving your Switch dock just over a metre away from everything else that may interfere with its 2.4GHz signal.
"In most cases it will be enough to move these devices three-to-four feet away from the Nintendo Switch console and/or Joy-Con controllers," Nintendo said. "However, if you continue to experience this issue, please power these devices off while using the Nintendo Switch console."
Nintendo also suggests keeping the system far from aquariums, because your fish will get jealous. And also because the water has a horrible habit of absorbing all those necessary wireless signals.
To sum:
Ensure that the Nintendo Switch console is placed to minimize interference with the Joy-Con. It is best if the Nintendo Switch console is placed out in the open and that it is not:
Behind a TV
Near an aquarium
Placed in or under a metal object
Pressed against a large amount of wires and cords
Within three to four feet of another wireless device, such as a wireless speaker or a wireless access point.
Check for possible sources of interference and turn them off. Interference can be caused by devices, such as:
Laptops, tablets, etc.
Wireless headsets
Wireless printers
Microwaves
Wireless speakers
Cordless phones
USB 3.0-compatible devices such as hard drives, thumb drives, LAN adapters, etc.
Last Updated: March 6, 2017