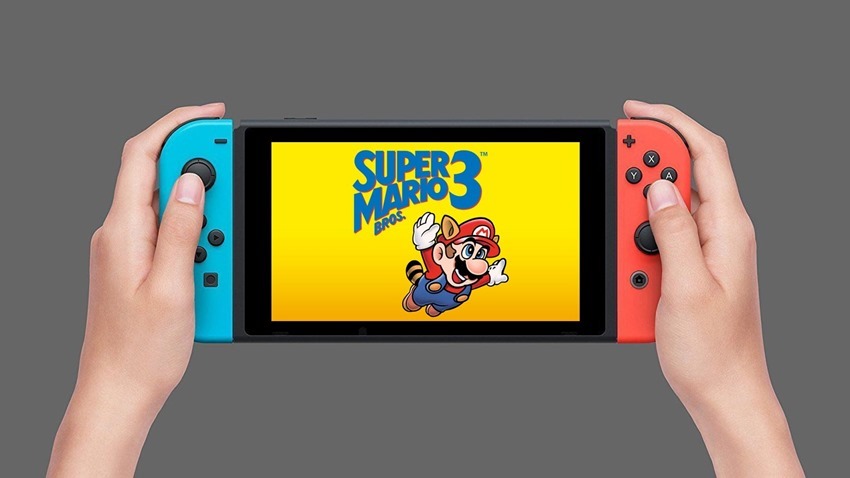 "Hey'ah, you remember me? It's a-me, Mario! You are gonna owe-a me some moolah for Nintendo Switch Online-a, or I'm-a going to have to break-a your kneecaps! Yahoo! I'd-a take a bullet for Shiggy! WOOHOO!"
…Man I need help, but these are genuinely the kinds of thoughts I have knocking around in my head all day. Anyway, the Nintendo Switch. A year later, and the Big N's latest console has done gangbusters. Like, I'm pretty certain that the Nintendo shareholders meeting has resulted in wooden groin splinters from all the blood rushing to their nethers whenever monthly stats were revealed.
Nintendo might want to invest in a table that won't damage nether regions then, as the time has finally come to start charging a few bucks for Nintendo Switch Online. The equivalent of PlayStation Plus or Xbox Live, Nintendo Switch Online goes…uh…online this September and will cost you $3.99 (R52.00) a month, $7.99 (R105.00) for a three month sub or you can grab an entire year for an entire Jackson (R262.00). That's $20 by the way. At the very top of the pricing tier is a family bundle that can support up to eight accounts, which will cost you $34.99 (R459.00).
So what does your cash get you? Online access to Nintendo first-party games, voice chat, cloud save back-ups and a library of NES games to grab. Nintendo says that it'll have 20 games ready to go at launch, with the following ten being confirmed as the library grows regularly: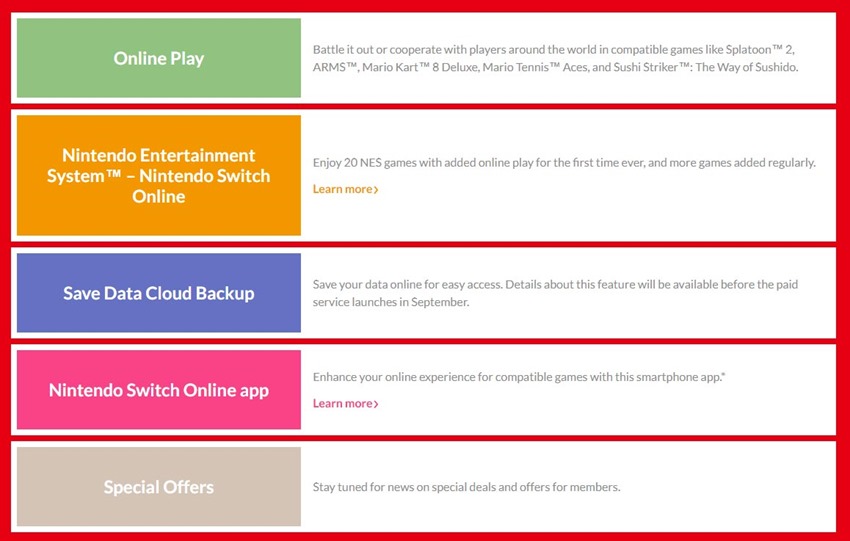 Balloon Fight
Donkey Kong
Dr. Mario
Ice Climber
The Legend of Zelda
Mario Bros.
Soccer
Super Mario Bros.
Super Mario Bros. 3
Tennis
And that's…OK? The old NES games are a nice touch, but considering how Xbox Live Games WIth Gold and PlayStation Plus hand out more modern games regularly, I feel spoiled in comparison. Nostalgia be damned, but I kind of want more from my system than games which predate my own birth. Considering how the Switch has plenty of third-party games available on it a year after launch, and it's not exactly lacking in the software department.
Still, for what it's worth, Nintendo Switch Online has the basics right: A minimal number of games that actually require online connection to the servers, a cloud-save service comparable to PS Plus and pricing that does make it far cheaper than the competition's annual fees. Should be interesting to see how fans react to this.
Last Updated: May 8, 2018