Exercise! It's the one thing that many of us just don't do enough of, and even for those of us who do manage to fit some gym time into our schedules, the actual effort is a bit of a slog. For years now, video game developers have been looking for a way to gamify the experience. Nintendo is no slouch at this idea, having produced several of these games for years now.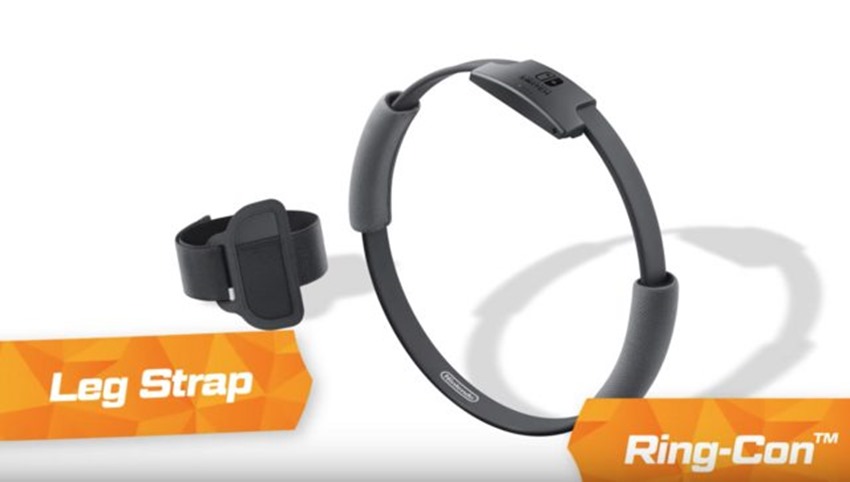 Here's a look at their latest offering, simply titled Ring Fit Adventure. It's you, a JoyCon strapped to your leg and a special Pilates ring (Or Ring-Con as Ninty calls it) in your hands that you'll use to do several exercises and eventually become toight loike a toiger in the process. According to the smiling androids expressing simulated profound joy in the video below, you'll then use the device to do game stuff through your actions:
According to Nintendo, the Ring-Con has several bits of hardware in it that can sense physical force in conjunction with your movements using the thigh strap. As for the game itself? It appears to be an endless runner of sorts, urging players to run on the spot, squeeze the Ring-Con and manoeuvre it around them to perform several actions. There's also a turn-based battle section, requiring "Fit Skills" that you can use to attack enemies on the screen. Here are the vanilla press release details from Nintendo, copied and pasted below: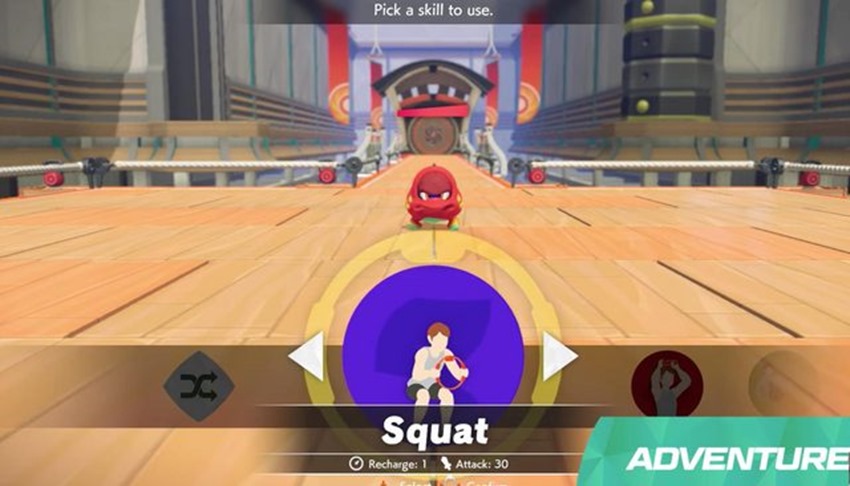 Throughout the adventure, enemies will appear, ready for battle. Players can attack and defend using more than 40 Fit Skills, which are exercise moves. The game provides direction to players about how to perform movements correctly in order to deal more damage to enemies. Actions that the player performs in-game will earn experience for their character, with level-ups boosting stats and unlocking new Fit Skills that can be used in battle.

Adventure mode is designed as a natural way to keep players motivated to play and get exercise regularly as they progress through the game world and defeat enemies.

Outside of the main adventure, Quick Play mode is a great way to enjoy Ring Fit Adventure in shorter bursts, allowing players to jump in and out of play. This lets everyone enjoy a quick workout in different ways, like taking turns with friends and family attempting the same mini-games to compete for high scores. Mini-games cover a wide range of activities, from breaking boxes with gusts of air triggered by the Ring-Con to shaping pottery by performing squats.

Other modes like Simple and Set offer additional ways to work out. "Simple" lets players choose exercises they want to work on, and perform them individually. High scores are recorded so everyone can challenge their personal bests. "Set" provides linked sequences of different exercises designed around a theme or a particular body part. This mode is a great way to target a muscle group the player wants to focus on, like legs, shoulders, lower body or core.

The game even includes a "Silent" mode for people who live in an upstairs apartment or don't want to make a lot of noise. By activating this mode, jogging-style exercises are swapped out for ones that are a little quieter, allowing players to keep their legs active without a heavy impact on the floor.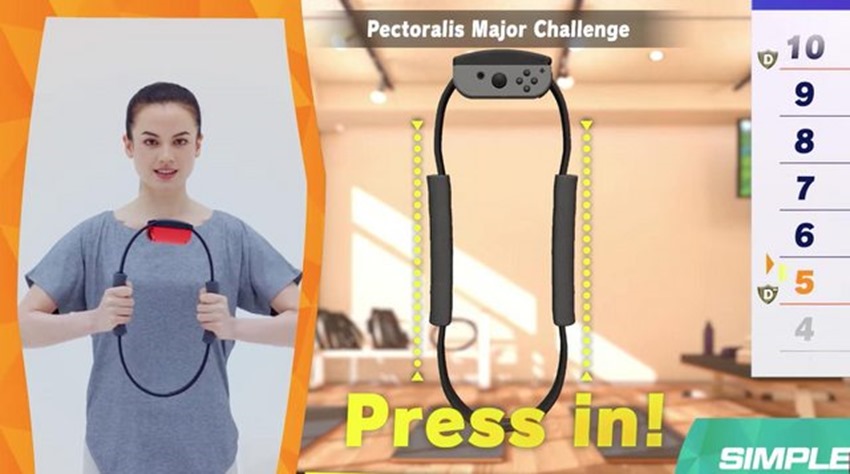 I'm surprisingly down for this idea, what with my habitual exercise routine getting a tad bit boring, so I want this. Ring Fit Adventure will drop and give you twenty push-ups on October 18.
Last Updated: September 12, 2019