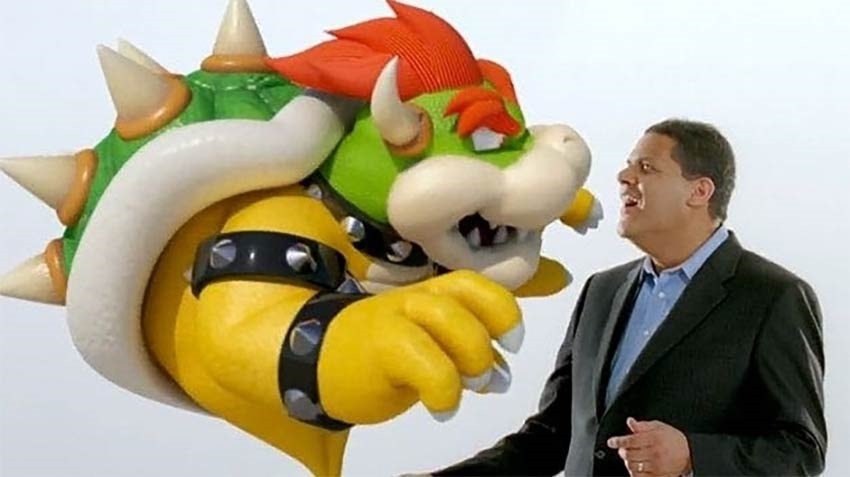 For the last 15 years, Nintendo of America has been shepherded by a walking mountain of raw beef, who also happens to be one of the most amiable, gentlest and enthusiastic people in the video game business. Reggie Fils-Aime started at Nintendo of America in 2003 as its Executive Vice President of Sales and Marketing and, just three years later became its President and COO. He's now stepping away to spend more time with his family and friends.
"Nintendo owns a part of my heart forever," Fils-Aime said. "It's a part that is filled with gratitude – for the incredibly talented people I've worked with, for the opportunity to represent such a wonderful brand, and most of all, to feel like a member of the world's most positive and enduring gamer community. As I look forward to departing in both good health and good humor, this is not 'game over' for me, but instead 'leveling up' to more time with my wife, family and friends."
I've always liked Fils-Aime, and that's largely because he's never been afraid to ham it up in press conferences and Nintendo's off-the-wall videos. He's also shown a genuine enthusiasm and belief in the products he's been selling. Of course Nintendo fans fell in love with him at his very first E3 appearance, where he got up on stage, and declared "My name is Reggie. I'm about kickin' ass, I'm about takin' names, and we're about makin' games." As one of video games' most charismatic and public personalities, Reggie sure will be missed.
"As I head off in a couple of months to spend more time with my wife, my family, and my friends, I'm handing over the controller to my friend Doug Bowser," he said. "With a name like Bowser who better to hold the keys to the Nintendo castle."
Yes, his successor really is named Doug Bowser, which is probably as apt a name as you could hope for. While his tenure as president may spell doom for future Mario games, current marketing boss Bowser hopes to continue Nintendo's mission to create smiles.
"It has been my great fortune to work with and be mentored by Reggie for four years at Nintendo of America," Bowser said. "And rest assured, we will continue to build on his work to evolve and expand our brand, furthering Nintendo's global mission of creating smiles. There are millions more of those to come."
Reggie's last day will be April 15.
Last Updated: February 22, 2019