When the Switch was announced and the trailer dropped we kind of hyped up the possibility of esports and what this handheld device might add. We looked at the pros and cons, we discussed how Nintendo was possibly one of the first companies with their Golden Cartridge back in the late 80s to test competitive gaming. We also touched on Nintendo's rocky relationship with EVO and other fighting tournaments who've aligned with their popular title Super Smash Bros. It's true, Nintendo haven't always been the easiest company to work with, but at E3 this year Nintendo will have their first Switch Esports event featuring Splatoon 2 and ARMS.
Splatoon 2 has promise as a different kind of esport and the World Inkling Invitational will see four teams from Europe, USA, Japan and Australia/New Zealand compete on June 13th at E3. The tournament will be the first for the new title which is only being released to the Switch on July 21st. (via Dot Esports). Splatoon is an interesting FPS game and adds a few different elements to the genre. Splatoon 2 has been tweaked a bit for competitive gaming, but we will have to wait and see how it runs at the inaugural tournament in a competitive setting.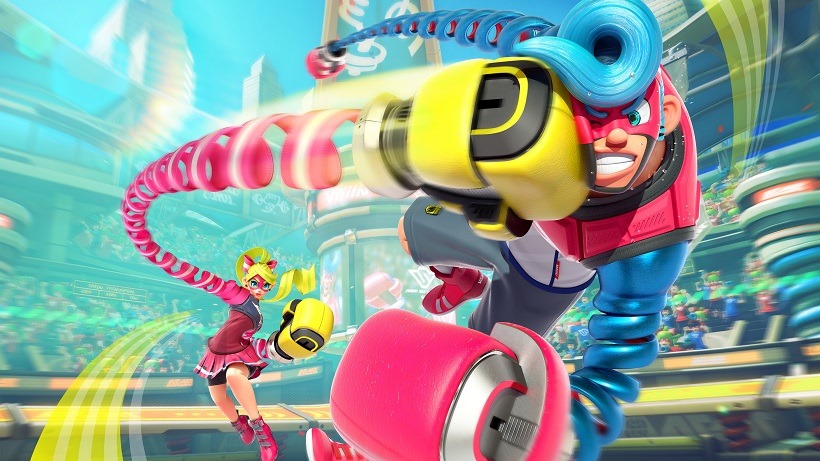 ARMS, the second title to be featured at E3 is Nintendo's new fighting game franchise. The tournament will take place on June 14th and will feature pre-invited players in the fighting genre for a somewhat exhibition tournament.
Both tournaments will be happening at the Nintendo E3 booth, and we will make sure we send our slaves their way to get some pictures and words.
Like esports?
Check out esports central
Last Updated: June 4, 2017