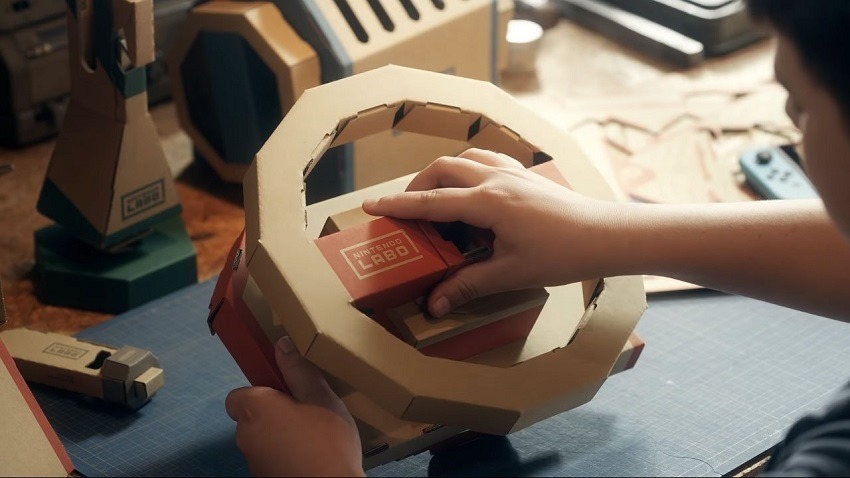 Nintendo and its cardboard creation kit Labo have been pretty quiet since its release in April. The launch on the new kid-focused experiment came and went, with a lot of excitement during the initial weeks of launch that tapered off fast as the limitations of the game's software made it difficult for players to get excited. Creators took to the cardboard models like glue, dreaming up fascinating toys and implementing them with the game's included Toy Garage mode. It seems that would be the market to release more content for, instead of trying to reinvigorate it for those that already left.
And perhaps the new Vehicle focused Labo kit is a bit of both, but it certainly looks like it's trying to cater to those that found the included games somewhat shallow. You'll be building controls for three vehicles – a car, a plane, and a submarine – and seemingly taking them on journeys through one large persistent world that has terrain for all three. Each vehicle can be morphed into another with the change of a key, letting you explore this colourful sandbox in any way. There's multiplayer too, as well as some glimpse of racing and battle modes for the cars at least. It looks neat.
Of course, sizzle reels like this are meant to excite, and I know that many did exactly that to me for the original Labo software. It'll be telling to see how long this game mode actually manages to hold interest this time, as well as how long each of the three controllers will take to craft. Building the Labo sets was by far my favourite part of the whole experience, with the clever instructions giving you more insight into why things were connecting into the places they were, and letting me imagine how I might use the same methods in my own creations. I want more of that from Labo, which might not be what this new set is offering.
That's fine, but it does make me less excited about the future prospects of Labo too. This $70 kit launches on September 14, and has an audience for sure (perhaps a smaller one at that price), but I would love Nintendo to look at its salivating creators and throw them a bone too.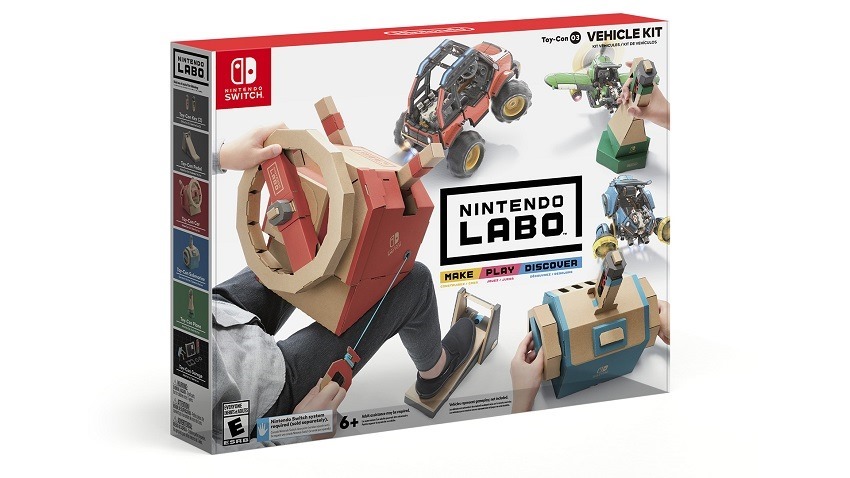 Last Updated: July 27, 2018