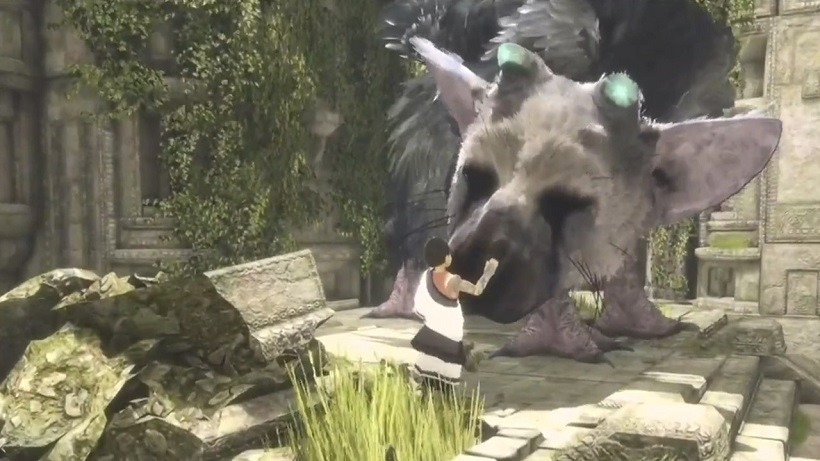 The Last Guardian has been a running joke for years, with Sony and Team Ico transforming the once PS3 exclusive into a now PS4 exclusive over what feels like an inordinate amount of time. The game has been delayed more times than I care to remember, stuck in development for close to a decade. But it's drawing to a very real close finally, and it's clear now that The Last Guardian will definitely hit its December 6th release date.
The Last Guardian has gone gold, with Sony's own Shuhei Yoshida confirming the presumably relieving news via Twitter over the weekend. The Last Guardian has been a massive hurdle for Sony, who have often been questioned as to why the game was not dropped long ago. They've admirably stuck to their guns though, with Team Ico taking more time than probably any other publisher would've ever afforded them.
I've waited a very long time to say this… The Last Guardian has gone gold! I'm so excited for you all to finally experience it ???(???)???

— Shuhei Yoshida (@yosp) 22 October 2016
Will that time result in a better game than could've been a few years ago? Well, it's not likely. Matthew got to play the game back at E3, and came back from it feeling particularly underwhelmed. That's been the sentiment around most critics, so hopefully these last few months have resulted in something miraculous for the title.
With the game out in just a few months, I really don't know if that issue will be sorted out. I only hope such cumbersome control scheme exists for a specific reason. Maybe there's some mechanic or other that only appears later on, where it'll all makes sense. Then there's the camera, which can be a real headache to manage. it doesn't feel fluid at all, and tends to jitter about unnecessarily. This really shouldn't be a problem in 2016. Or rather, it shouldn't be a problem for a game that's been in development this many years.
A game that's been gestating for this long, however, more often than not fails to live up to expectation. We've been hearing about The last Guardian for years now, and it would be surprising if the puzzle adventure managed to surpass any of the hopes anyone has for it now. It's probably better still to temper them further, and just hope for a relatively memorable experience come December 6th.
Last Updated: October 24, 2016