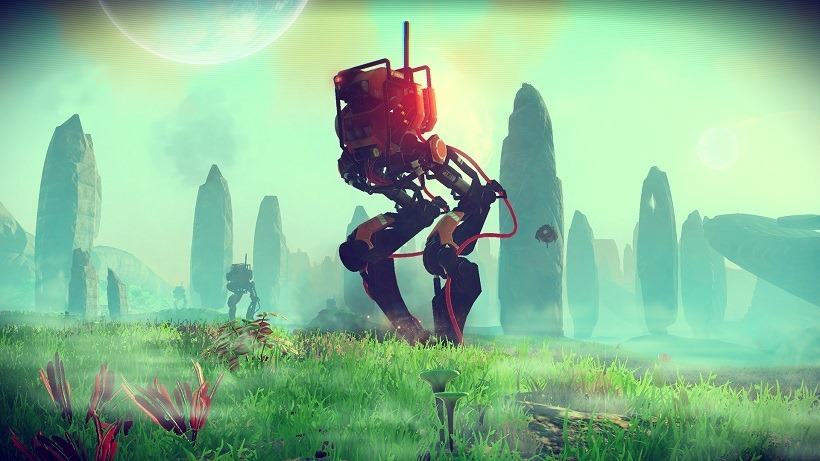 Sometimes a delay is so small and almost inconsequential, that you have to wonder if it was ever a delay to begin with. That's almost what I think about No Man's Sky's latest delay, which has pushed back the PC version of the game by a full three days. Either that or no one cared to read a little closer on the Hello Games website, where the apparent setback was first discovered.
No Man's Sky is out on August 9th for PS4 in the USA, and the very next day in Europe (and here). If you're waiting to play on PC though, you'll have to wait until the Friday that week, with the release date pushed back to August 12th. That applies to the Steam version of the title and the extremely limited physical Collector's Edition, in case you assumed this was something to do with Steam.
Does it relate to some issue with the version of the game? Unlikely, considering an extra 72 hours would unlikely affect any development on a title that went gold a few weeks ago. The only reasoning I can think of is location. Hello Games is based in the UK, were games are typically released on a Friday. Perhaps due to regulations from Steam (along with GOG and Humble) they were forced to launch at a later date. Or maybe an earlier 9th of August date was never on the table for the PC version. Who knows.
What I do know is that three days is hardly a long time to wait, especially considering the near three years we've had to wait since No Man's Sky was first revealed. We've already seen how expansive the game can be, how you'll blow things out the sky or peacefully trade with other alien life. It's also unlikely that there's anything really to spoil, with the game being extremely open-ended in nature.
So don't fret. Sue three days is still a wait, but those 18 quintillion planets aren't going anywhere.
Last Updated: July 26, 2016