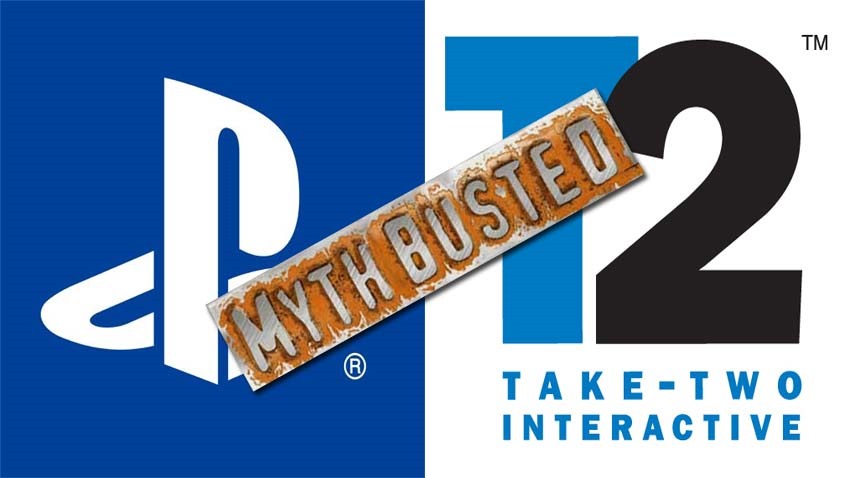 Last night saw plenty of attention suddenly thrust towards Sony and Take-Two Interactive, as a rumour began circulating around the web that the Japanese giant was looking to spend an unreal amount of cash on the publisher. Home to such brands as GTA and Red Dead Redemption's Rockstar Games and sports giant 2K Games, the very thought of Take-Two Interactive being drafted into the Sony family had tongues wagging over the possibility of a new console war and many many other hot takes.
That proposed mega-merger? It ain't happening.
The whole brouhaha kicked off with Market Watch quoting Wedbush Securities analyst Joel Kulina over "advanced board level discussions to acquire Take-Two Interactive in a mostly cash deal," which Kulina claims was a massive misquote. "There is nothing behind this story that I've seen," Kulina said to GameSpot.
No one has found a source. Market chatter refers to simply what we hear on trading desks–happens daily, just more surprised this has gone viral like it has.
While the story did indeed go viral, so too did Take Two Interactive's share prices which soared upwards in trade when the news began circulating. Sony also saw a slight bump, but that was about it. Even if Sony actually did intend to purchase Take Two Interactive, they'd need a serious amount of cash to do so. With a market value of over $10 billion according to estimates, Sony would essentially be shelling out the equivalent of two Disney purchases of LucasFilm, and still have some change left over to snap up a few other companies in the process if it had that much scratch lying around.
That being said, Sony will most likely have some form of exclusive deal with Take Two Interactive's upcoming slate of games. Last year saw Sony grab some timed exclusive Red Dead Redemption 2 content as an example. For now though, it looks like Take Two Interactive's best business, is to maintain a friends with benefits deal for all consoles.
We're never getting that PlayStation exclusive of a new table tennis game from Rockstar, are we?
Last Updated: March 14, 2019