We're reaching the finals stages of awards season with the Esports Industry Awards offering the culmination of a very successful season. Most of the other award ceremonies have painted a great picture for Overwatch as it continued to sweep most categories it was nominated in. The Esports Industry Awards looks to shed light on those behind the scenes as well as awarding a number of interesting categories in the esports industry.
Esports Game Of The Year
Streamer Of The Year
Publisher Of The Year
Journalist Of The Year
Breakthrough Esport Of The Year
Streaming Partner Of The Year
Commercial Partner Of The Year
Coverage Website Of The Year
Photographer Of The Year
Hardware Provider Of The Year
The awards ceremony has been split into five stages – it will begin with the nominations in each category, followed by an announcement of the finalists for each category, then a public vote of the nominees, a panel vote and finally the award ceremony.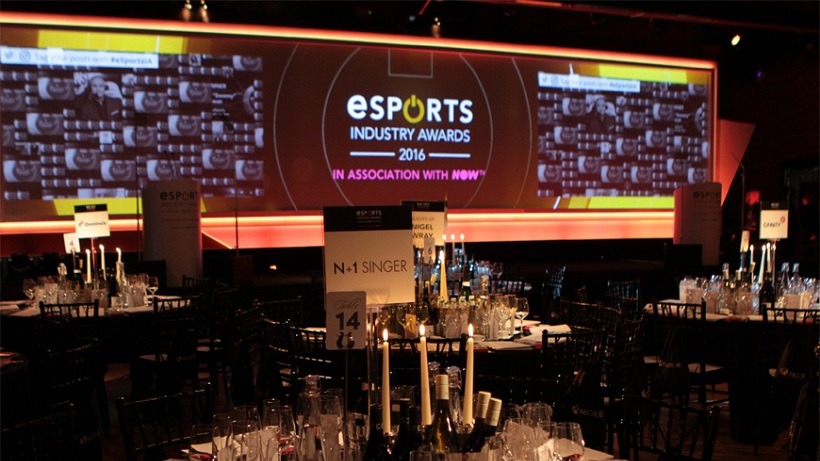 What you may notice from the list of categories is that they've been downsized from 2016. We're no longer see an award for Personality of The Year, PC Player of the Year, Team of the Year, Console Player of the Year, and others including Rookie of the Year. It's unclear why these were removed. Perhaps the focus is more on the industry itself and those mediums which contribute to the growth, but then again we kind of like the Academy Awards-style show where everyone was honoured for their contributions to esports.
Last year was dominated by CS:GO, but I have a feeling it's going to be Overwatch which takes Game of the Year, followed by Blizzard taking Publisher of the Year. Breakthrough Esport is another category I think Overwatch has a good chance of winning, and it's well deserved considering the game's  massive boom in the esports industry.
The awards ceremony takes place on November 13th (my birthday, by the way) at The Brewery in London. You can start your nomination and voting on their website.
Like esports?
Check out esports central
Last Updated: April 24, 2017