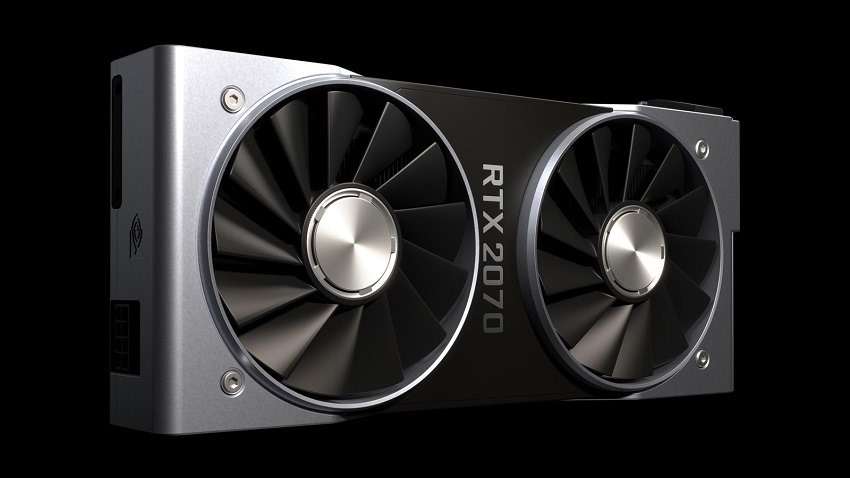 Ray-Tracing is a term you might have heard bouncing around all year, especially after both Microsoft and Nvidia revealed big plans to incorporate support for its real-time implementation in DirectX and Nvidia hardware respectively earlier in March. But Ray-Tracing isn't new. It's a technology that has been used in films for years, producing the life-like reflections and computer generated visuals you see in massive productions like Iron Man. But having that even work requires a ridiculous amount of computational power, and films aren't even running in real-time. So when Nvidia says this is industry shifting change, you might be inclined to believe them.
The change comes way of three brand new consumer-grade GPUs, which reduce the pricing ceiling of professional cards capable of real-time rendering ever so slightly. The 20-series generation of cards is using Nvidia's new Turing architecture, which incorporates new AI-processing chips with new Tensor cores aimed specifically at calculating the millions of rays required to search a scene and provide accurate reflections in a way rasterization could never even dream of. This means the past of only having reflections based off what's on the screen (screen-space reflections) is gone, replaced by ray-tracing that renders everything far more realistically.
Nvidia showcased a handful of demos from games with RTX support, from Shadow of the Tomb Raider, Battlefield V and Metro: Exodus. It was fascinating seeing the drastic differences RTX brought to each in different ways. Shadow of the Tomb Raider showcased how moving point lights could dynamically produce softer shadows and mixing light colours bouncing and adapting to incidental objects. Battlefield V showcased just how different a battle scene looks when reflections are being propagated from every source possible. And Metro: Exodus is able to achieve a much darker atmosphere, with Global Illumination finally being replicated in the way real-world light works.
It's all incredibly impressive and visually stunning, but it comes at a massive price. Nvidia revealed three cards at their briefing last night, of which the prices range between $499 and a staggering $999. The RTX 2070 offers around twice the performance of the previous $1200 Titan XP and starts at $499 (or $599 for Nvidia's Founder's Edition), scaling up to the RTX 2080 and RTX 2080Ti for $699 and $999 respectively (again, $799 and $1199 for Founder's). This makes Nvidia's Pascal line look affordable again, especially when a GTX 1080Ti is looking like a cheaper option than RTX's lowest offering. The RTX 2080 and RTX 2080Ti will be out on September 20th, while there's no date for the RTX 2070 just yet.
The power gap between the two series can't be understated though. Nvidia is calling this their biggest generation on generation leap ever, and we'll have to wait for real-world testing to see if that claim actually translates. But RTX is less about just raw speed and more about what features it brings too. Ray-Tracing will only be supported on these cards, so if you're looking for the absolute best that's more than just a resolution change, these cards are it.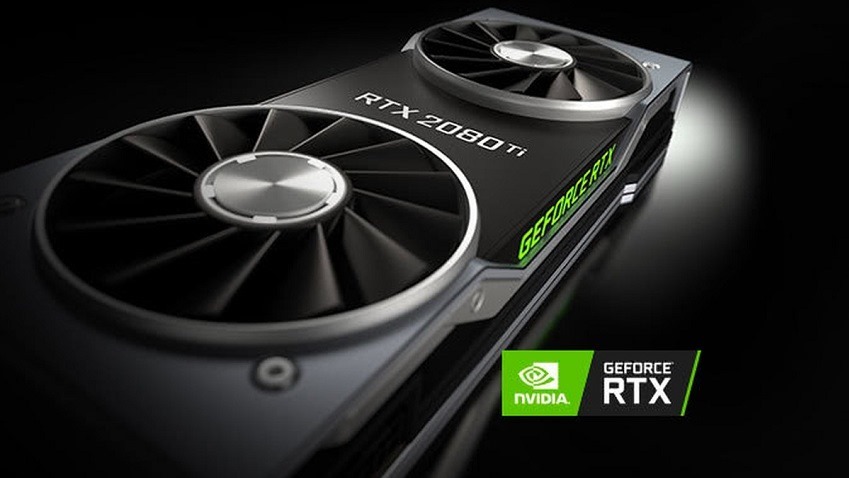 New technology always comes at a premium, and it will be interesting to see how Nvidia scales this down to smaller cards and laptops in a year or so. It will also be fascinating to see if new consoles are able to leverage any of this in the near future. With word of new consoles being announced as early as next year, it might be too hot for it to make it into next-gen boxes just yet.
Last Updated: August 21, 2018