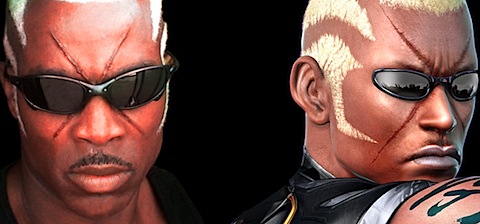 Tekken fans may already be looking forward to the live action film adaptation of the game. Originally it was said to be released in the fall of this year but according to actor Darrin Henson the movie is set for an October release. This is supposed to coincide with the Tekken 6 game release on the Xbox 360, PS3 and PSP on the 27th of October.
The information was quoted from Henson's website. He will be playing the role of Raven as can be seen in the picture above. Well I'm not sure about the wrest of you but I have yet to see any other information about the film and thus expect it to be a almost 'surprise release'.
As far as I'm concerned all this incites three major questions:
Who will play the other roles?
What will the narrative revolve around?
And finally… who on earth is Darrin Henson?
Source: kokugamer
Last Updated: July 29, 2009