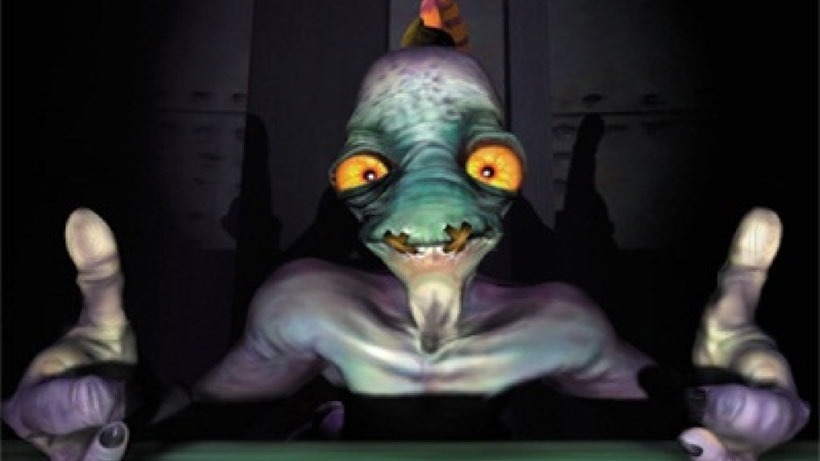 Abe's Oddysee (and its sequel) were two of my favourite games from the PS1 era. Though they looked like platformers, they required clever planning and strategy, at least if you planned on getting all of Abe's co-workers out alive.
Though there have been other games in the Oddworld universe, none have quite it the same notes – and hopes of anything resembling a sequel have long dissipated. Which all makes Oddworld Inhabitants' surprise announcement today all the more exciting.
There's a new Oddworld game coming. It'll feature our favourite mudokan as he continues his quest to liberate his pals.
We know little of the game or its platforms, but we do know it's set to be released next year.
"Having defeated Molluck The Glukkon, his former boss and RuptureFarms' meanest inhabitant, Abe soon finds himself – along with 300 newly emancipated Mudokons – without food, water or a place to call home. Stranded alone in the desert, they find solace in a strange new brew – a delicious drink that has insidious ramifications for their newfound freedom."
According to Oddworld Inhabitants, it'll tell a darker tale. I don't know how you get darker, really – but we'll see.
"There was a deeper, darker, and more sinister story that we never got to tell," explains series creator, Lorne Lanning. "Soulstorm gives us the opportunity to flesh out more meat on the bones of an original spine, but re-tell the fable from a very different angle."
Here's the bulletpoint look at what the new game will bring:
Witness Abe's horrifying conflict with a terrifying new machination.
A fresh narrative – a complete story retake inspired by our original tale.
A big visual and cinematic leap aiming to break new ground for Oddworld.
Intelligent new mechanics, twisted new devices enabling highly explosive deviousness.
A dark parable that tells an epic tale of a volatile society pushed to its limits.
Last Updated: March 14, 2016