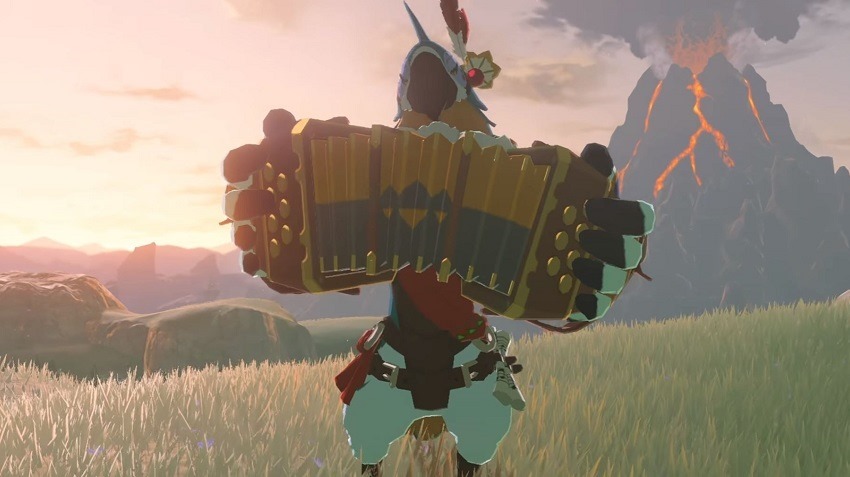 The Legend of Zelda: Breath of the Wild is the frontrunner for my personal Game of the Year choice, and its almost crazy to thing the stellar Switch exclusive launched over 9 months ago. It's gorgeous, massive adventure played through the aftermath of a dark time in Hyrule. A conflict that players could only piece together with small bits of memories found during the game. The Champions' Ballad, the second piece of DLC for Breath of the Wild, aims to flesh that out.
The new DLC brings Link and the four Champions back to the battle that started it all, 100 years before the events of Breath of the Wild. You'll seemingly get to play as each of the four Champions throughout the prequel, but this is still primarily Link's story. Without a Guardian, Link is at a sore disadvantage, but hell he's got this sick new motorbike so who the hell cares.
The best news though? The Champions' Ballad isn't just still coming in 2017 as promised; It's out today. Presumably after The Game Awards you'll be able to boot up your Switch and blaze through an entire new story set within Breath of the Wild, meaning new Shrines, weapons, powers and more. It's bringing me to happy tears really.
Check out the content's trailer below.
Last Updated: December 8, 2017