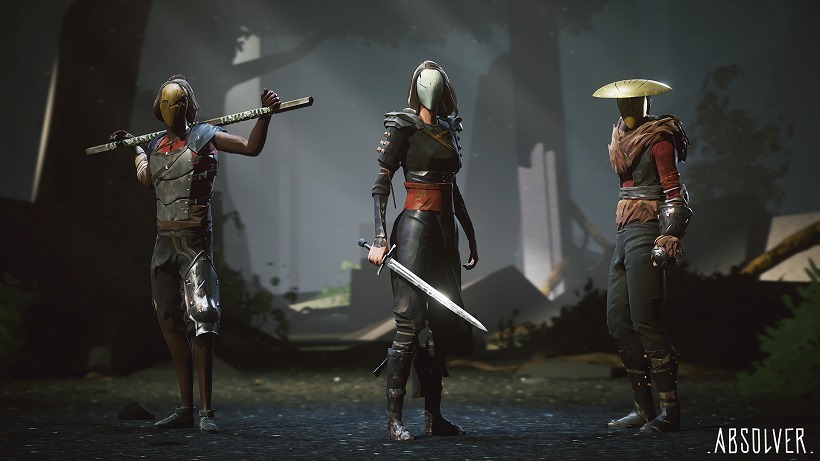 When you think about games that strictly abide by the "no guns, only fists" rule, there's maybe a handful that are worth remembering. Jade Empire is one of those few, mixing intricate RPG elements with exhilarating hand-to-hand combat. It's an influence that's clearly evident in Absolver – a brand new online, strictly melee combat RPG from the minds that worked on Watch_Dogs.
Trading out the luxurious dynasties for a more fantastical aesthetic, Absolver certainly looks the part for the first trailer down below. There's a great sense of weight to the combat in the reveal, although this is all still deeply within the realm of rendered footage instead of gameplay. Parisian developers Sloclap promise that it's coming soon too.
Absolver is being extremely strict with its martial arts rules, but Sloclap are promising that the online title will feature PvP and PvE combat in a massive open-world. There's also going to be classic combat arenas, fitting in with the staple modes that you'd expect from a multiplayer title. The visual tone is what grabs me though, especially with characters have the ability to summon weapons at will with some unique effects.
Speaking of weapons particularly though, Absolver will feature a large array of melee focused swords and spears for you to equip, but anything projectile-based is strictly off limits. Sloclap wants combat to be up in your face all the time, which is an interesting twist on classic RPG tropes. How these all link together to create engaging and cohesive combat will be the crux that Absolver stands on.
There's a lot that needs to happen on the gameplay side, and Sloclap have only been in development for around a year now. That means Absolver might be sometime off still, but it's rare that Devolver Digital invest in a game that doesn't show promise. It's coming to PC, Xbox One and PS4 sometime in the near future.
Last Updated: May 27, 2016