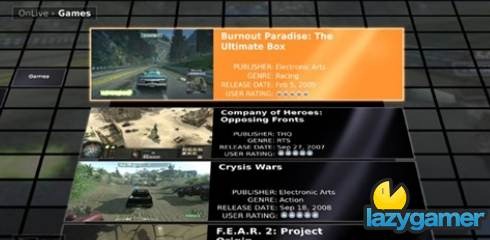 Okay first up, OnLive won't work. It just can't cater for the nuances of network latency across the globe and the bandwidth costs related to this would make it incredibly unaffordable in all countries except the US..
But I guess the American market is big enough to be their only market and with that in mind they have announced the beginning of the public beta into the new service.
If you want to sign up to test it out then you can head on over to the beta site and sign up, the only problem being that you need to live in the States…
Once you have signed up they will send over a special dojiggy that plugs into the back of your PC and turns it into the most awesome gaming experience of all time.
I am really looking forward to hearing about how well the beta runs and to be honest I would love to be proven wrong on this one… I just doubt I will be.
Last Updated: September 4, 2009