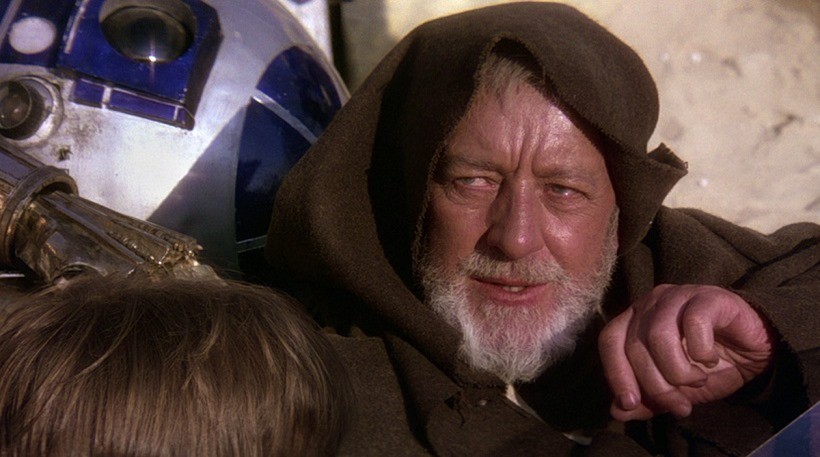 With Star Wars: The Force Awakens out in the wild now, Star Wars fever is higher than ever. It's breaking all sorts of records at the box office, moving several million pieces of MOICHENDISE, and making Disney a good literal ton or two of money! What's lacking though, is a proper Star Wars game. Yes, we have Disney Infinity 3.0, but that's now what I mean. I want something a little different – something with a lot more freedom.
And as luck would have it, it turns out my dream could very well become a reality. Over on Kickstarter, somebody just so happens to have posted up a project simply titled Open World RPG "like" Star Wars Game. That certainly sounds exactly what I'm looking for!
Let's take a look at the Kickstarter blurb to be sure (via Kotaku):
Like many of us when we were kids, we wanted to be like Luke Skywalker or obi jim Kenobi, but like all of us, we do not live in a galaxy far far away. There might be another way, though.

With all the open world RPGs out there how is there not a good one for Star Wars? I have decided to take matters into my own hands and write a story in the star wars universe that will fit inside an RPG video game that I have not created. I am currently looking into talking with Disney if I am able to do this. If not then there might have to be a compromise on the name or some other parts.

I need your help. I am not a very good programmer, and I'm an even worst artist. I want to put this project into the hands of professionals, but in order to do that, I need money to hire them. This was my dream as a kid I hope you can share my same compassion, thank you.
Obi-Jim Kenobi? Not a good programmer? A WORST artist? AAAH MY EYES! This is clearly a hoax – but at least the kid behind it has vision, I guess.  Who in their right mind would back such a project?
As it turns out, a bunch of people! At time of writing, $18,382 of the $200,000 goal has been raised. What. The. Hell.
Then again, I took a look at the pledge goals, and the fact that people are throwing money at the project has all started to make sense. Why, for only $1,500 (16 spots left out of 20), I can have my name appear in game as a character, or a planet! That, or I could even help create a lightsaber. SHUT UP AND TAKE MY MONEY*!
*ok seriously I'm kidding. Why are people actually throwing their money at this???
Last Updated: January 7, 2016