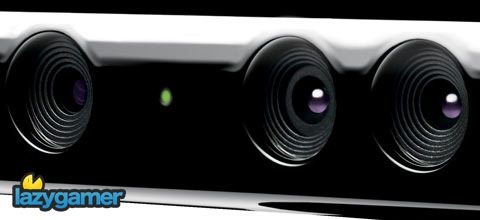 Recently there has been a lot of discussion around the launch titles for Kinect, mainly around the fact that there are no hardcore or core games being released and the video footage that we are seeing isn't filling anyone with much confidence about the device.
But here's the thing, Kinect is not being designed for you. If you are reading this you are a core gamer, you spend part of your free time playing games or reading about games and you are not the target market for Kinect.
The target market for Kinect is your wife/mom or more specifically her friends who don't even know a gamer and have absolutely no interest in games. She is going to be targeted in places like Stutterfords, Woolworths or Virgin Active. She is going to be shown awesome fitness titles and games that keep her kids active instead of being stuck on the couch.
Do you really think she is going to care that her kids can't sit down while playing a videogame? That's a selling point for her and Microsoft know this.
The other market is your kids, the ones you won't allow to play Red Dead Redemption or Call of Duty. The ones who don't yet have the ability to target accurately or solve hugely complex puzzles.
My youngest (5) comes to me about once a week with her Kinectimal asking when she can play this game and every time she sees the Kinectimals video she is hooked. She isn't a gamer but as soon as Kinect is released and she see's it in the shop she is going to be begging for it.
It's these markets that Microsoft is aiming its first wave of Kinect at and in my opinion they have a winner on their hands. I enjoyed playing Kinect and can't wait to play Kinect Adventures with the family, the game isn't anywhere near as good as Mass Effect or Killzone but that doesn't matter to the family and that is who I would be getting Kinect for.
This is not to say that Microsoft (or other developers) won't at some stage target the hardcore market it's just that when it releases in November if you don't have a family or a non gaming partner then Kinect is most probably going to disappoint.
However I am predicting that Kinect becomes the go to device this holiday season when families get together and while we can all complain about the price, in reality a Kinect bundle is only $50 more than the Wii launched at and that didn't stop the Wii selling out for months.
What do you think, have Microsoft turned their backs on gamers with Kinect or do you think they are simply increasing the gaming market to the benefit of all of us?
Last Updated: August 20, 2010