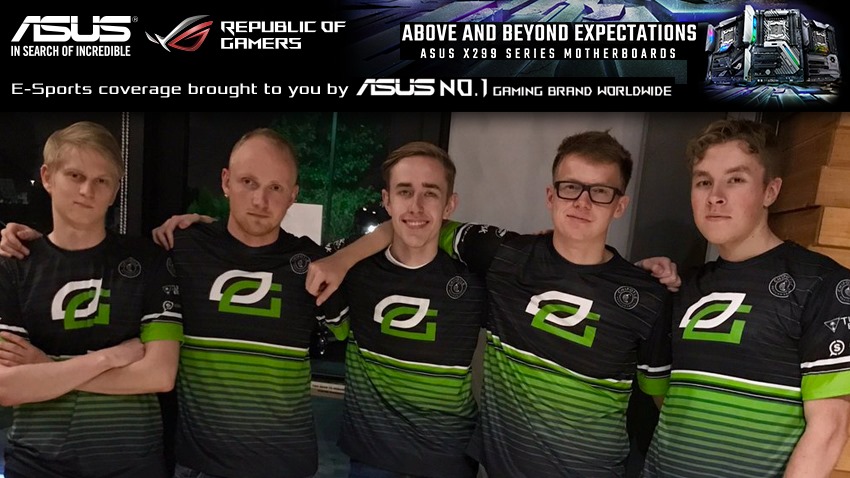 One of the largest names in North American esports have opened their doors to "The Dire," a newly formed Dota 2 team filled with some of the world's top players. This is a first for OpTic Gaming who have been branching out into various esports after the success of their Call of Duty team over the past several years.
In the chaos which was known as the "Post TI-shuffle," The Dire formed around some familiar faces in the Dota 2 world. Leaving his position as CEO of Evil Geniuses, Peter "ppd" Dager joined forces with former teammate Ludwig "zai" Wåhlberg. Joining them is Rasmus "MiSeRy" Filipsen, Per "Pajkatt" Olsson Lille and Quin "CCnC" Callahan. The squad is predominantly European and have been competing in various online competitions and qualifiers for Valve's upcoming minors and majors. So far, the team has managed to qualify for the Summit Dota 2 Minor, but unfortunately did not qualify for any other upcoming majors.
#OpTicDota ????????@peterpandam@zai_2002@Miserydota@ccncdota2@PajkattDota pic.twitter.com/aE20l4KOfQ

— OpTic Gaming™ (@OpTicGaming) September 26, 2017
The Summit Dota 2 Minor is taking place on the 13th of December, and the newly formed OpTic Gaming Dota 2 squad will be one of the hopeful teams going into the competition. The team has been competing in North America since September 1, when the squad was formed, and it remains an interesting change for Dager leaving Evil Geniuses as CEO to return to playing for what's arguably one of EG's biggest rivals in North America. Dager was one of the panel members at the Dota 2 International where he had to sit and watch as his team struggled throughout the competition. Returning as a player was necessary as his position and talent was sorely missed this past TI.
OpTic Gaming picking up Dota 2 comes just a week after their acquisition of an Overwatch League spot. The FPS-oriented organization is growing rapidly and there are even rumours of a League of Legends pick up in the near future. OpTic also recently signed a new investment deal with a number of supporters including Texas Rangers co-owner Neil Liebman. It's unclear how big the new investment was, but the cost of a spot in the Overwatch League has been widely debated and estimated to be around $15 to $20 million.
Like esports?
Check out esports central
Last Updated: September 28, 2017