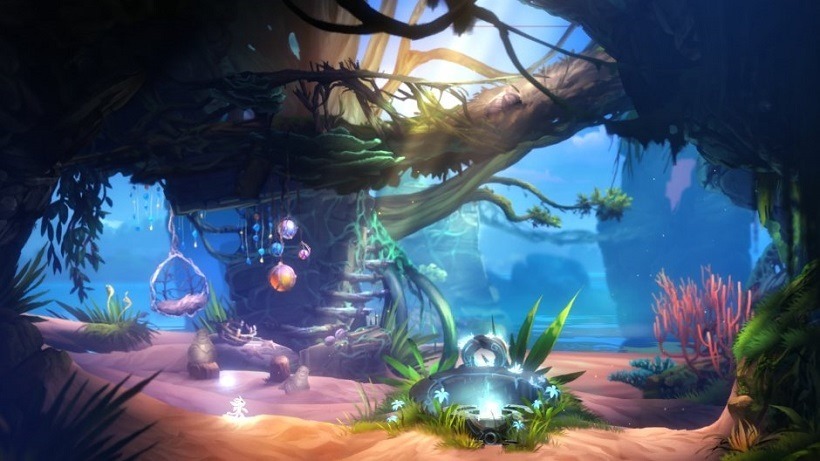 Ori and the Blind Forest remains not just one of my favourite gaming experiences of 2015, but of all time. The gorgeous platformer completely stole my heart in just 8 hours, and I've been punting it (the game, not my vital organ) to everybody relentlessly ever since.
I'm a big enough fan that I've made a good few people play the game on my PC whenever they visit, and I've even gone so far as to buy copies and gift them to both friends and strangers. I love Ori that much.
So imagine my excitement when I got wind of the news that a definitive edition was in the works. That announcement was made months ago, and I've been waiting patiently since.
Thankfully, the wait is almost over. Ori and the Blind Forest: Definitive Edition will be out next week, on March 11th! Here's an overview of what it'll contain over and above the base game (via Xbox Wire):
The new version complements the original with a number of fresh, fan-pleasing features. For starters, an expanded theater mode – as described by Executive Producer Mark Coates – further shines the spotlight on the game's gorgeous visual presentation.

While behind-the-scenes bonus material might be enough to draw fans back to the Spirit Tree, Coates and his team aren't stopping there. A sizable new playable area, dubbed Black Root Burrows, will let fans dig deeper into the game's rich fiction. This fresh narrative material is complemented by new ways to navigate the environment, solve puzzles, and best baddies.
How awesome does that all sound? And that's not all – there will be new abilities and difficulties too. Those who struggled to get through the game first time around can now play through an easy mode, while those who want more of a challenge can look forward to hard, or worse, a mode where Ori only has one life!
If you already own Ori and the Blind Forest, you can upgrade to the Definitive Edition for a small fee. The exact amount of cash you'll have to cough up is unconfirmed at the moment. Me? I'll gladly throw exuberant amounts of green at this new edition… I need it, NOW!
Last Updated: March 2, 2016