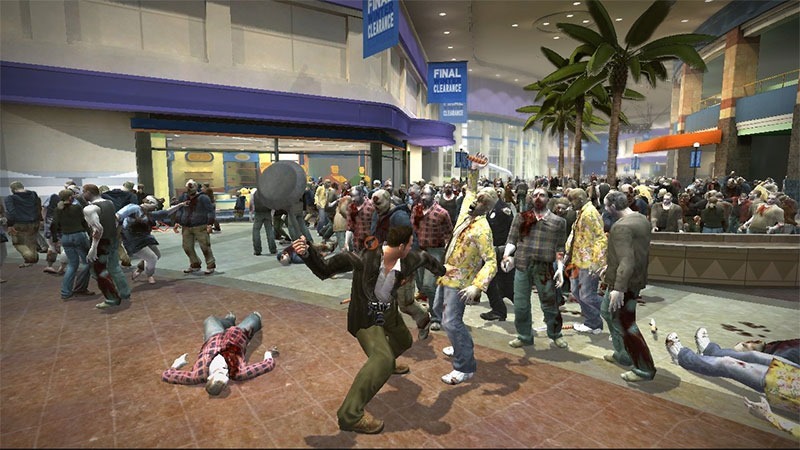 I really, really liked the first Dead Rising, which was exclusive to the Xbox 360. It was the first game to really show that the new generation had arrived, all the way back in 2006. It was all about the zombies and how many of them could be displayed on screen at the same time. Seeing so many of the lumbering undead in the Willamette mall was a revelation.
The game was equal parts rough charm and odd design quirks – with a timed game and a limited save system that gained as much adoration as it did detractors. And though its (in my opinion, of course) inferior sequels were released on other platforms, the first Dead Rising has been stuck on Microsoft's console for ten years.
It's finally been unshackled. Yesterday, rumours swirled about that Dead Rising was set to be released on PC and the current gen systems. Capcom has now confirmed that Dead Rising is coming back. But wait, there's more!
Here's what Capcom's said to GameInformer:
"Capcom will be bringing Dead Rising to Xbox One, PS4 and PC. In addition, Dead Rising 2 and Dead Rising 2: Off the Record will make their way onto Xbox One and PS4. We will have more news to share soon."
I can't pretend I liked Dead Rising 2 that much, though it has been critically hailed. The perpetual quest for Zombrex became a bit of a drag, and Chuck Green is just no Frank West (he's covered wars, y'know!). There's no word on if the games will be remastered, or just upscaled ports.
In somewhat related news, Microsoft recently announced that timed Xbox One exclusive Dead Rising 4 is on the way, serving as a bit of a reboot for the series.
Last Updated: July 19, 2016