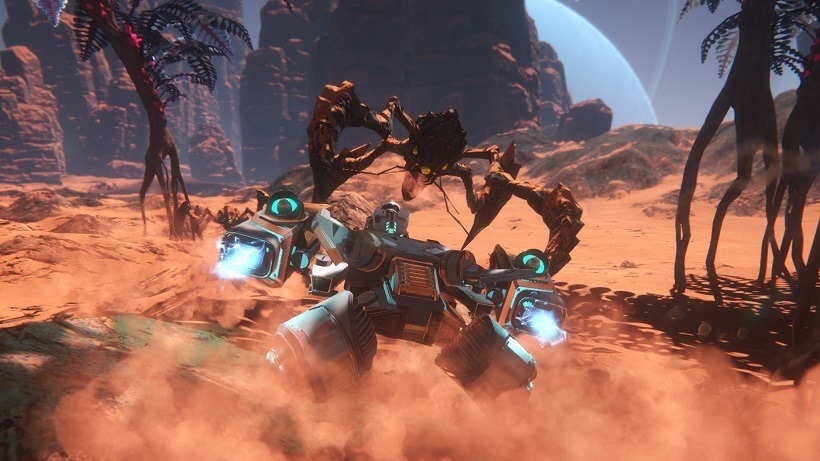 Space sims are somewhat of a sore talking point right now. No Man's Sky – for its light take on the genre – didn't really live up to the massive expectations people had of it. Star Citizen is still coming out some day (maybe), so aside from titles like Elite: Dangerous there's not much else to play. And let's be fair – Elite doesn't allow you to defend on-planet colonies from aliens with a gun. At least, not like Osiris: New Dawn does.
Launching on Steam's Early Access program and already becoming a huge hit, Osiris: New Dawn might be just the game you're looking for to follow through development until release. It's already being heralded as the ARK: Survival Evolved in space by some Steam reviews, and looking at the trailer below it's easy to see why. Survival is the name of the game here, with players being able to buddy up with friends to protect their micro-colonies.
It's almost like a surreal simulation for what Elon Musk thinks might happen on Mars.
Osiris will also give you the chance to jet off planet in your own ship, or roam around the one you're on in a vehicle that looks surprisingly similar to Destiny's Sparrows. Either way, Osiris: New Dawn looks quite pretty at this early stage already. Planets have some eye catching detail, spaces looks as cold and alone as you'd expect and the colonies you are able to build fit nicely into the scheme of things.
Being a survival game, you're going to be doing lots of mining, building and defending, so before you pull the trigger make sure that sounds like something you're willing to sink numerous hours into. Being a fan of games like Rust, I could see myself losing a few hours in Osiris: New Dawn. It's out on Steam now, and could hopefully come to consoles in future.
Last Updated: September 29, 2016