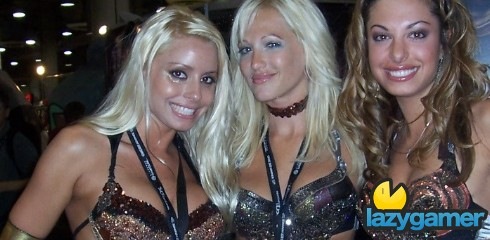 I'm amazingly still waiting for my passport to arrive even though I am officially flying out in 19 hours time, nothing like cutting things close to get the blood pumping.
But it will come and I will make it to LA and I thought it would be worthwhile letting you know what events we currently hold invitations to so that you can be sure we will be covering the entire event.
Here we go…
Sunday 13th June
Project Natal
Monday 14th June
Microsoft Keynote
EA Keynote
Ubisoft Keynote
(Special Event)
Activision Event
Tuesday 15th June
Nintendo Keynote
Sony Keynote
(Special Event)
(Special Event)
(Special Event)
Sony Event
(Special Event)
APB Event
Wednesday 16th June
(Special Event)
(Special Event)
Turtle Beach
(Special Event)
Nintendo Event
Ubisoft Event
Thursday 17th June
(Special events all day)
Sony Event
So that's pretty much all we can release for now, what I am very happy about is that we managed to secure invites into every single major keynote and event being held at E3 along with an amazing amount of special events which we will tell you all about as and when they happen.
So far the only 2 events that we have specifically been informed are no tech events are Project Natal and Activision.
Oh and did we mention that we will be streaming the Microsoft keynote live and with video in the early hours of Monday the 14th? We'll update you with more info as soon as possible.
Last Updated: June 10, 2010