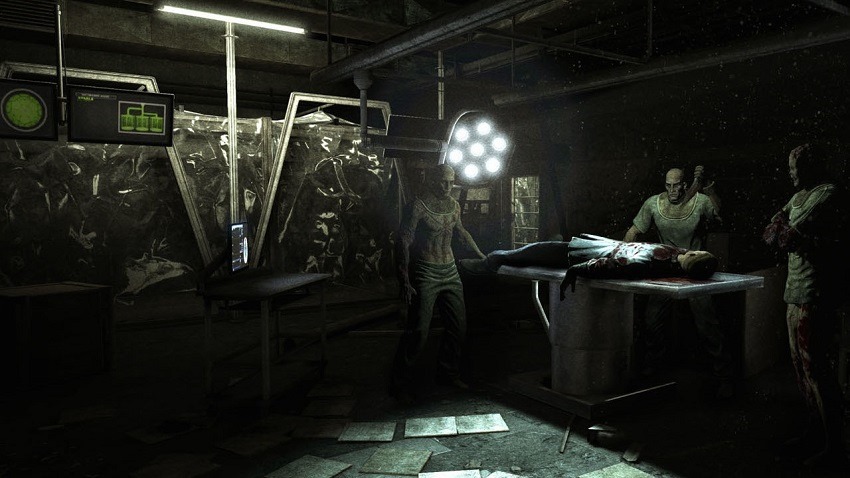 Outlast 2, the third game in the grotesque horror franchise, was briefly banned in Australia last week after its rating board refused to rate the game with their most strict classification – a hard R18+. The reason pointed towards a few scenes of sexual violence, which the Australian board outright refuses to allow classification for. A few days later, and Outlast 2 received its R18+, without the game needing to be altered. According to developers Red Barrels, it was all just an admin error.
Speaking to IGN about the matter, the studio explained that their original submission contained code for the final version of the game, as well as some gameplay footage for reference. While the code sent was correct, the gameplay was not – originating from an Alpha build of the game. As such some of the content was cut during development, and didn't represent the final product that would make it to customers. After sending the correct footage, the Australian rating board approved the R18+ classification.
"The original submission of Outlast 2 sent to the Australian Classification Branch contained the final game code and a video file for reference taken from an Alpha version of the game. This video file should not have been sent along with the game code, as its content was not representative of the final game."
So does that mean the previous "implied sexual violence" footage isn't in the final game? It's likely, otherwise there would be no reason for Australia to tread back on their previous rating. That doesn't mean the game was altered to suit one region however. Red Barrels have made it very clear that they only intend to ship one version of the game, so it's likely that the controversial footage in question was cut as part of the development process.
At least now fans down under will be able to enjoy the next chapter in the "I'm probably never going to be able to play this" franchise.
Last Updated: March 28, 2017