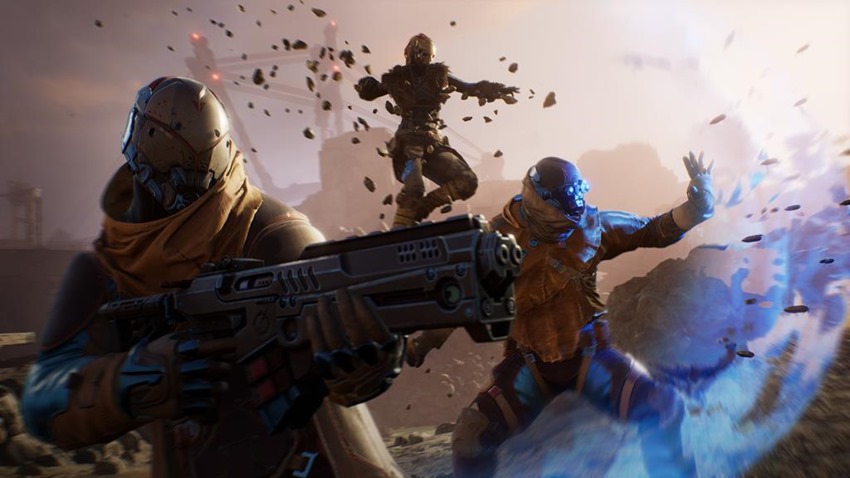 After a couple of years in development, People Can Fly's Outriders touched down last week on most modern consoles. And you know what? It's pretty darn great! A beefy bastard love-child of Destiny 2 and Gears of War, Outriders is an old soul in a new body and one that you can easily work your way through over the course of a weekend.
Once the main campaign is done though, all that's left are unfinished side-quests and the new Expeditions endgame mode which are currently kicking my solo-play ass. Might need to grab some friends for that one. Looking into the future though, PCF definitely wants to continue to support Outriders with "big expansion packs" that avoid "games as a service monetization" elements.
"We would love to make more adventures, more things for the franchise, more things for the planet," creative director Bartosz Kmita and lead game designer Piotr Nowakowski said to GamesRadar.
We spent a lot of time creating the very deep lore for this game, so it would be awesome to continue this adventure. But this is of course up to players. If they like the game, if they enjoy the game, they want to stay with it. That doesn't mean we are doing the game as a service style of monetization. But that doesn't mean we will just abandon the game after it's out. There are multiple options that we can use to support the game to give people content, give people things to do, without using the game as a service monetization.
As a prime example, Kmita mentioned Blizzard's classic Diablo games that released chunky expansions after they launched. "Diablo wasn't a game as a service," Kmita said while I serenly nodded and thought of the old days. "They just released the big expansion packs. They were doing it in a different style. Maybe we'll go that way, or even do some other things. But for sure, we will not abandon the game if players like it."
It's still a tad too early for PCF to start throwing out concrete DLC details, but Outriders definitely feels like it would be better served with expansive content that further fleshes out the world of Enoch. Maybe add in a new variant of gun that can be used to turn Insurgents into bloody giblets, add a new power or two for the classes, and throw in a horde mode, and we'd definitely have some money to throw at the studio.
Last Updated: April 6, 2021