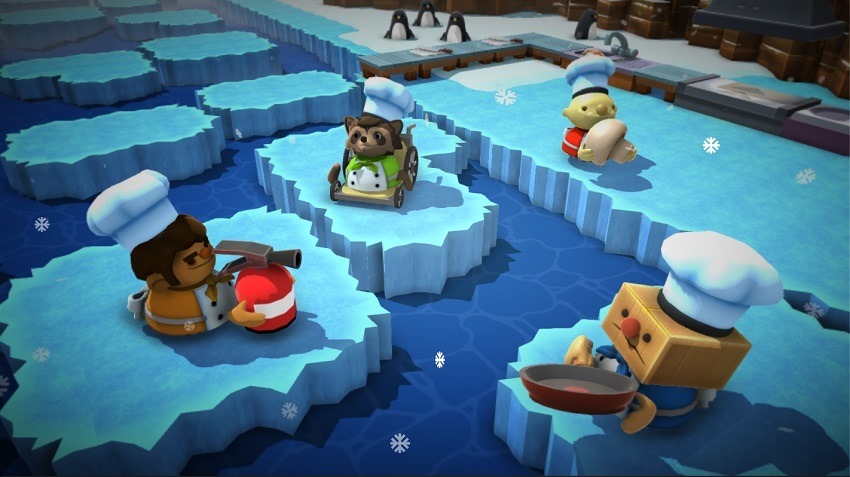 Overcooked is a brilliant little gem of a game, predominantly when played with a friend (or 3). You'll tackle increasingly difficult kitchens, each tasking you with filling orders and creating gourmet meals for demanding customers. Sometimes those kitchens are in volcanoes, or split between moving trucks though, so suffice to say this isn't an ordinary, static co-operative game. But it's also not the most demanding, which makes its performance issues on Switch a big worry.
Digital Foundry looked into the performance of Overcooked, and came away disappointed. Although the game aims for (and hits) 1080p in docked and a native 720p in portable mode, the frame rate never rises to the occasion. The 30FPS target is rarely reached, instead sitting somewhere between 23-24FPS most of the time. It even gets as bad as 17FPS in some cases – a scare for a console that is otherwise able to run something like Breath of the Wild nearly flawlessly.
The issues haven't been missed by developers Ghost Town Games either. In a statement to IGN, they've assured players that they're aware of the current issue, and are already working on some fixes. Overcooked is developed on Unity, which doesn't have the best track record with optimisation for many consoles. But it's also the engine that was used for titles such as Super Bomberman R – which has no issues on the Nintendo Switch.
It could just be some early teething, but it's disappointing, to say the least. Overcooked is a fast game by nature, and issue like this have a direct impact on your enjoyment of it. Hopefully, they can be ironed out relatively soon.
Last Updated: August 2, 2017