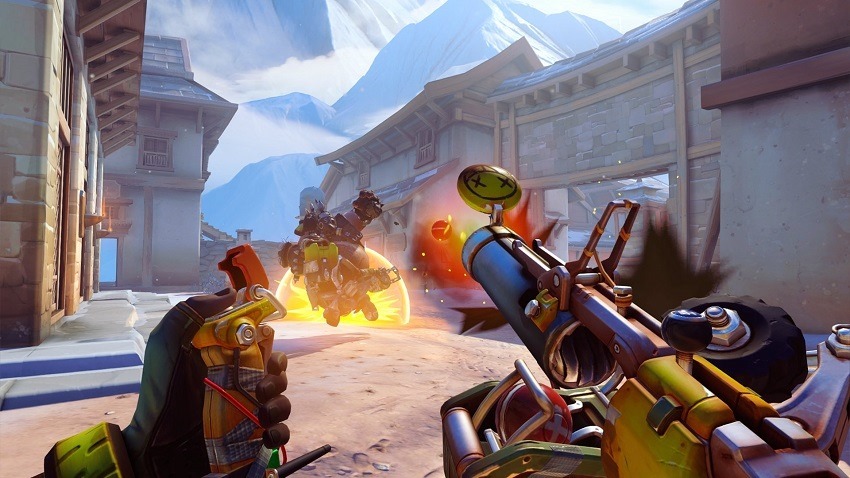 Overwatch is an ever changing beast, as developers Blizzard attempt to balance out their wildly successful shooter. For a long time now the stipulations surrounding how wins were calculated in competitive play have been under scrutiny, with Blizzard enacting several tweaks in the past. Recently they attempted an all or nothing approach -which took raw objective data and used that to determine outright winners in close games. It hasn't worked out, so they're revisiting it.
Right now, Overwatch Assault games rarely end in draws. This is because of the small margins Overwatch has in place to determine a victory. On Hanamura, for example, a team might be relegated to only capturing the first point and not getting a single percent on the second. When sides flip, the opposing team would only need to attain a single percent on the second point to claim victory. The margins to defend that were far too slim – especially when a single Lucio attack can knock all opposing team members off the point for the single second required to win.
As a result, Blizzard is making it a little more difficult. Instead of just needing to get further than the opposing team in terms of raw numbers, they're enacting a threshold limit to ensure close games aren't ended by single seconds of attack. Using the same analogy above, a team would now need to get at least 33% of the second point to win, despite the opposing team having not even touched it theoretically. Blizzard laid out a few test scenarios to explain the points better, using Hanamura as an example again.
Team A attacks the first objective on Hanamura, but only gains 10 percent progress after a really rough offensive round.

Team B then attacks, but they can only gain 20 percent. This is a TIE.

Neither team achieved the minimum of 33 percent.

Team A attacks the first objective on Hanamura, and gains 90 percent progress. (So close!)

Team B attacks, and only gains 40 percent. progress.

Team A WINS, as they had a minimum of 33 percent and more progress than their opponent.
What this does mean is that ties will be more frequent than they are now, but teams will have a much clearer idea of why they either won or lost a game. It's a change that's likely to sit well with some and not with others, and it's going to take a good collective thousand hours of play to actually see working in effect.
Like esports?
Check out esports central
Last Updated: April 20, 2017