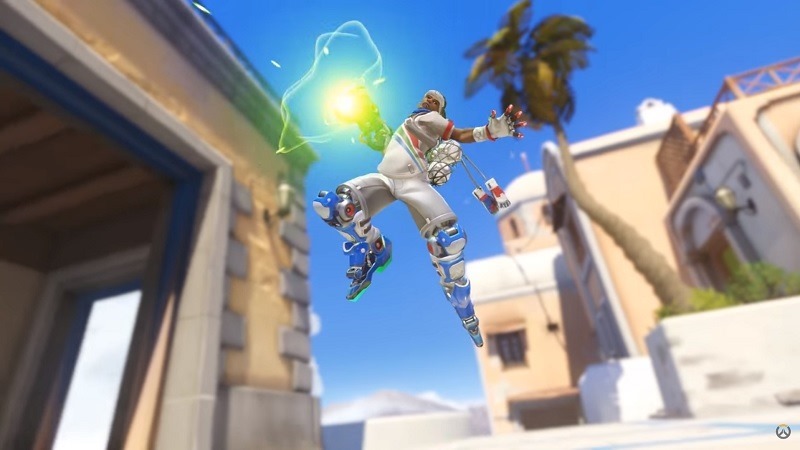 Blizzard have begun their Rio 2016 Olympic festivities a little early. The Summer Games may only be scheduled to begin this weekend, but Overwatch has already jumped the gun by releasing a whole lot of themed goodies that ties into it. This new content includes a plethora of appropriate cosmetics, and even a whole new game mode that's essentially a first-person Rocket League.
Oh yeah, two of my favourite games met up one night and made a baby! The result? Lúcioball…
This futuristic spin on soccer places you in a fast-paced, 3v3 match featuring everyone's favourite beat-dropping Brazilian. Teams will face-off in the beautiful Estádio das Rãs, located in the heart of Rio de Janeiro.

Equipped with jump pads and speed-boosting walls, this unique arena amplifies Lúcio's abilities, allowing players to punch, glide, block, bounce, and boop and their way to victory. Each game of Lúcioball lasts four minutes, and the team that scores the most goals in that time…wins!
I played a few games of Lúcioball last night, and I enjoyed them all thoroughly. It made for a nice change from the usual push this, defend/attack this. Though having to defend a goal, or score one for that matter, can be just as stressful – especially when that clock ticks down into the final seconds.
This Summer Games celebration wouldn't be complete without a load of new cosmetics, and Blizzard have certainly risen to the occasion. For the next three weeks, there will be a 100 new items up for grabs in the new thematic loot boxes.
Inside, players will have a chance to find a variety of new cosmetic items commemorating the Summer Games—including themed sprays, emotes, victory poses, highlight intros, player icons, and some very special skins. Though they can't be purchased with credits, each seasonal Loot Box you receive is guaranteed to contain at least one item from our Summer Games 2016 collection.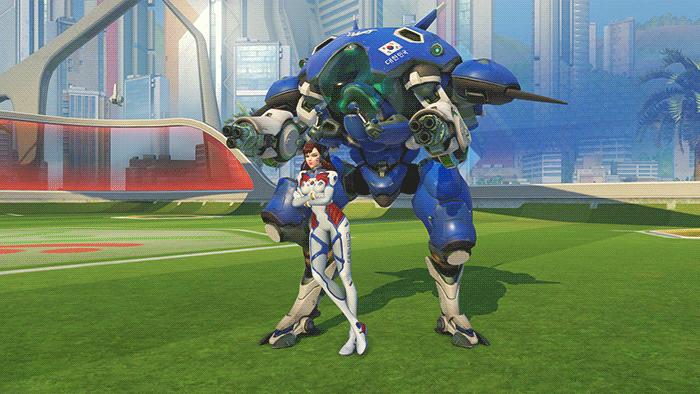 Remember, you have only until the 22nd of August to get your hands on these items. If you want something specific, you'll just have to hope that the RNG works in your favour. Every bit of themed content can only be earned through a loot box.
There's been a small backlash from the community regarding this design decision, but Blizzard are not changing their minds anytime soon. Jeff Kaplan reiterated this position in a recent blog post (via PC Gamer).
The event has a ton of *ABSOLUTELY FREE* content available to all players for *FREE*. The idea is play the game and get free, cool, rare stuff for the next 3 weeks. Yes, you can buy loot boxes but you also earn them for free… just by playing. There is a ton of content here that literally no one knew existed until it went live.

Sometimes we want to give everything to everybody. For example, a few weeks ago we gave everyone a new hero — Ana. Ana came with skins, emotes, sprays, highlight intros etc. that could all be purchased with credits. We also want to add new maps to the game and new stuff like the Lucioball brawl that's available to everyone equally.

But sometimes we want things to feel rare and special.
I don't really mind how this has been handled, truth be told. That may just be because I got the exact skin I wanted from the very first free loot box I got though. Hooray!
Last Updated: August 4, 2016