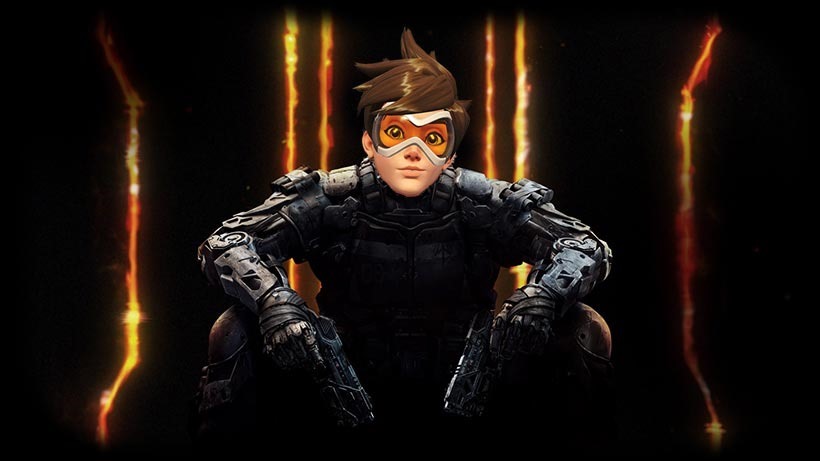 Overwatch has a lot going for it right now. It's an arena shooter with style and colour that is building a brand new lore for itself that doesn't involve angels, demons or Orcs hailing from rejected Metallica album titles. And that's good. Maybe even fantastic, because the core gameplay that pins all this together is what will count the most.
You can't have a game with a serious amount of character building and toss in a terrible combat system after all. Unless it's the Witcher, but I'll save that lynching for later. By all accounts, Overwatch has simply nailed the shooting aspect of its wild and woolly world. All the various weapons of mass destruction spit out hot lead the way they're supposed, at least according to anyone who has clicked mouse to kill in the closed beta.
And that's partly thanks to Call of Duty developer Treyarch.
Speaking to GamesRadar, Overwatch assistant game director Aaron Keller explained how Blizzard received some assistance from Treyarch to help improve the shooting mechanics. "We actually worked with some of the Treyarch guys to make sure our aim assist [on controllers] felt really good. They were really helpful," Keller said.
The funny thing is, we collaborate with a lot of different Activision studios. When [the Destiny team] were building Destiny they wanted to talk to some of the people at World of Warcraft to see how they made some of their content. And we've gone to Treyarch a number of times and talked to them, whether it's about some of their guts of the engine features, or whether it's about tuning changes. And they've come out and looked at some of our stuff, too.
Keller also revealed that Blizzard is aiming for "as much parity as possible" across all of Overwatch's platforms" to help keep the action flowing across PC, Xbox One and PlayStation 4. "With big updates we want them to be as close to same-day ship on all of them, across our three platforms. As far as smaller updates go, or bug fixes, that could change a little bit," Keller explained.
Some of it's just due to the nature of the platforms. They have different code bases.
Sounds good. Blizzard, if you recall, helped Destiny emerge as a not terrible game in its second year, offering advice for the massive Taken King expansion that helped smooth out the story of that convuloted world and actually inject some charm into Bungie's sci-fi opera. It's rather nice to see various studios collaborating like that, in much the same way that we collaborate on articles around here.
Which is usually at gunpoint, but a very friendly one at that.
Last Updated: April 28, 2016