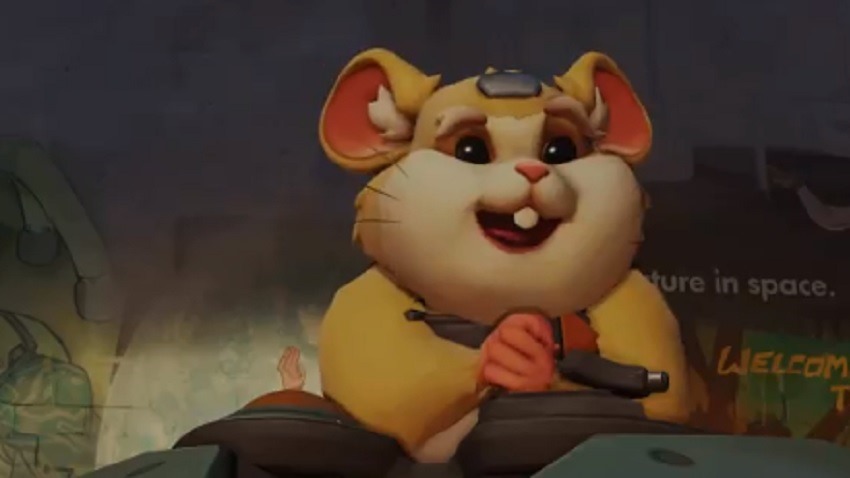 A high noon cowboy. A Korean mech pilot with elite skills behind a video game console. A Russian bodybuilder who never skips leg day. It's safe to say that Overwatch has a ton of unique characters in its roster, but its latest hero might just be its most bizarre one yet. We're still waiting for more details on hero 28 and we'll update as soon as we have them, but for now say hello…
The champion revealed. pic.twitter.com/0Fdpg2iBcs

— Overwatch (@PlayOverwatch) June 28, 2018
To a hamster of death.
Every clue up until this point has been leading us to believe that Hero 28 would be Hammond, who was seemingly a super-intelligent monkey with sadistic streak who escaped from the Horizon Lunar Colony where Winston was also raised. Earlier teases in the week showed off the wrecking-ball styled mech seen above, but that also lined up with the orb-like escape craft Hammond used to hitch a ride on Winston's space pod.
There had been further speculation that Hammond may secretly actually be Wrecking Ball, a mech hero glimpsed on a poster in Junker Town, which is why his name hasn't been mentioned before. And all of that fit perfectly with the clues we had. Well, except for Hammond being a hamster.
Overwatch heroes aren't usually revealed on Twitter but instead via a Developer Update video and cinematic clip. We haven't seen either of those yet, so it appears that Blizzard may just be putting the "roll" in trolling. Then again, as some sleuth pointed on Reddit yesterday, this hamster theory actually checks out.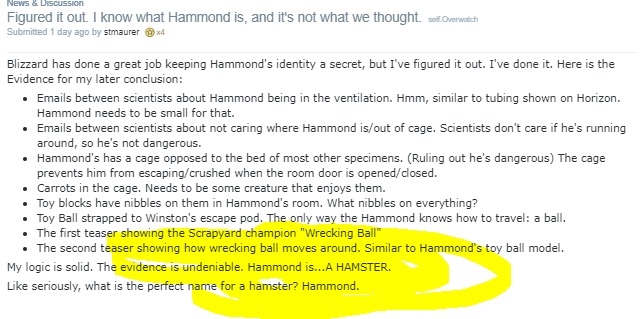 Last Updated: June 28, 2018