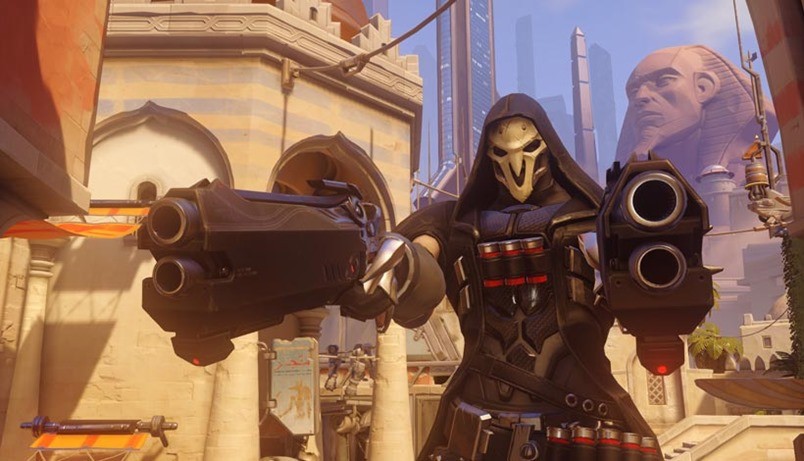 Overwatch looks like a grand game. Matty and Alessandro have been playing it, raving about it and genuinely plaguing the Lazygamer Whatsapp chat room with notifications of their progress. I'd also be raving about the game I suppose, IF I HAD ONE. The current Overwatch beta isn't exactly an open one, with admittance being stricter than entry into your local Freemason lodge .
That's going to change this weekend however, as Blizzard will be throwing more players at the game. And you won't even have to do a silly handshake to get in.
While you're still going to need an invite to get into a few rounds of Overwatch, Blizzard will be sending out a lot more of them in time for this weekend. "From Friday, November 20 through Monday, November 23, we'll be conducting our first invitation-only Beta Test Weekend," Blizzard wrote on their site.
During this three-day event, we'll be opening up Overwatch beta (for a limited time) to a lot more players from our Americas and Europe gameplay regions.

The objective: help us stress test our server hardware and technology . . . and make a few Plays of the Game in the process.
Blizzard says that all 21 heroes will be available for the weekend, across the maps Hanamura, King's Row, and Watchpoint: Gibraltar. The latest test will run from 9:00am PST Friday November 20 to 9:00am PST Monday November 23, kicking off right after a scheduled round of maintenance. Remember, you can sign up for the chance to be in the beta, with this link.
I'm more interested in Overwatch as a console game, but dammit, I want my first taste of it regardless of the platform as soon as possible. I don't get that many opportunities to shoot Matty and Alessandro in the face lately, because apparently the wimps have a problem with me bringing a paintball gun to the office.
Last Updated: November 18, 2015