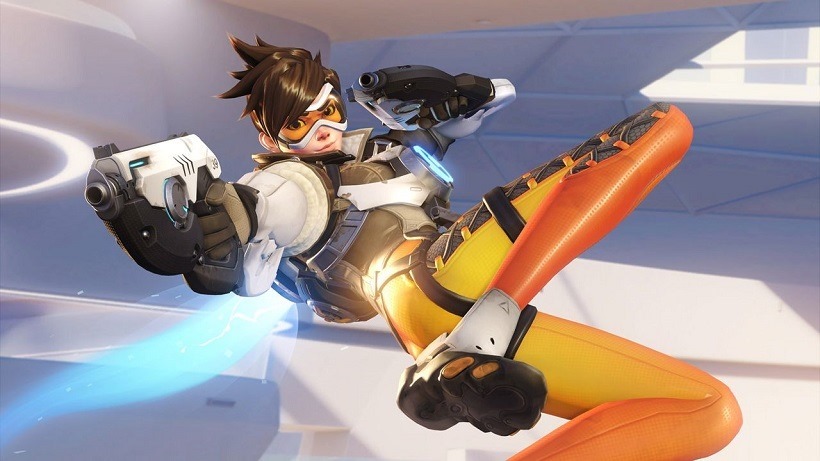 It might have been leaked early yesterday morning, but Blizzard decided to take their sweet time confirming both the release date and open beta date for their upcoming multiplayer shooter, Overwatch. Turns out the leak (which honestly was everything but unreliable) was spot on, with Overwatch nestling itself into Q2 with a May 24th release date. In an already rather crowded month.
Blizzard revealed the news last night with a new trailer, which also confirmed that the team-based FPS will be getting an open beta on all three launch platforms. That beta kicks off on May 5th and lasts all the way up until the 9th, with an extra two days being granted to those who pre-order before the masses are let in.
If you haven't been paying attention, Overwatch is Blizzard's first new IP in a long, long time. It borrows heavily from other team-based shooters such as Team Fortress 2, requiring keen teamwork and cohesion in order to win its varied game modes. What makes it different is its roster, filled with colourful explosives experts, warmly wrapped artic scientists, autonomous and bi-pedal turrets and a British teleporter who can't stop calling everyone "luv".
Mixing and matching a winning combination of these characters in teams of six is what gives Overwatch its depth, and its changing meta game makes it more akin to a first-person MOBA at times. I've been playing it a lot with Matty in closed beta and loving every second – when I'm not being destroyed by some niggling unbalanced character traits. Seriously Blizzard fix Torbjorn and his obscenely powerful turrets. Please.
It might be a full-priced multiplayer-only shooter (and those don't always work out, hey Evolve), but I've played more than enough of it to know I want in from day one. Will you be picking up Overwatch?
Last Updated: March 8, 2016