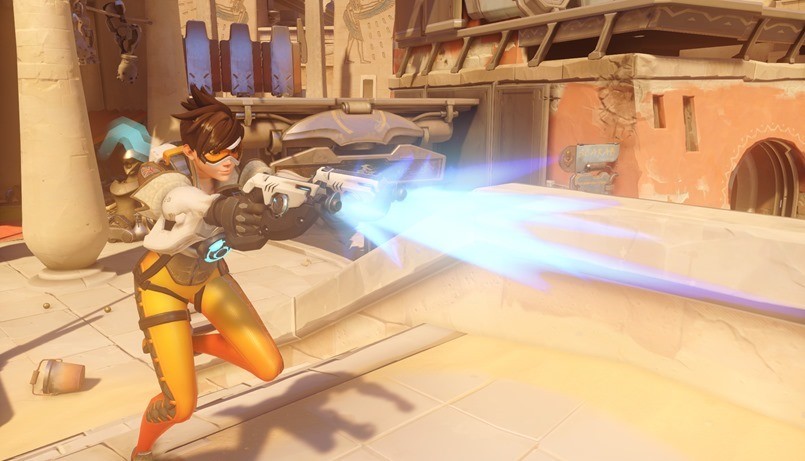 I love the handful of online games I try to play religiously, but it's always a bit of a polarising experience. Some are great, like DOTA 2 with their local servers that allow me to feel at home when getting verbally abused for horrible plays with virtually no ping. Others, like Rocket League, remove the hate but up the ping (which is sometimes better).
Playing online somewhere outside of Europe and the USA is sometimes a chore, and it's going to stay that way for Overwatch. Maybe.
Speaking to Kotaku, Overwatch game director Jeff Kaplan confirmed that the game will make use of dedicated servers for all of its matches, but that these servers would not be able to be privately rented (unlike Team Fortress 2). Instead, all servers will fall under the Blizzard network umbrella, leaving it up to them to decide which regions are lucky enough to get their own.
"Overwatch will run completely on Blizzard servers. With that said, and when we do matchmaking it will be in a Blizzard pool, we are looking at regions and IPs and doing the best to minimise any sort of ping issues,"
Despite that, Kaplan did confirm that the team-based shooter will support custom games. they'll still be hosted via Blizzard servers, but more competitive folk looking for a place to mess around with new strategies will be able to make their games private. A good step in the right direction if Blizzard intends for people to get really serious about their shooter.
Still, it's a little concerning that Blizzard themselves will have he say on which regions get local servers and which don't. We are, sadly, a very small blip on the gaming map, so it's a stretch to imagine we'll get preferential treatment (especially at launch). Which is sad, considering how great the game was at Gamescom under ideal conditions.
Hopefully the imminent beta will help clear some questions up.
Last Updated: September 29, 2015