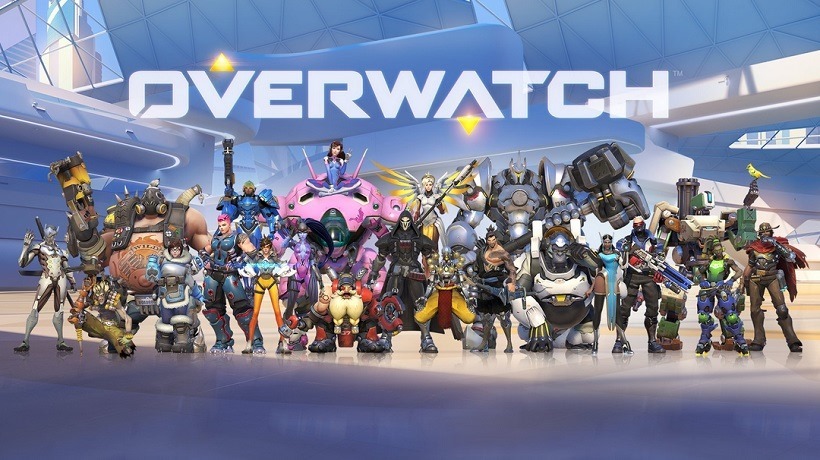 It's been a particularly great year for games. We've had smaller, impactful titles like Inside, massive AAA blockbusters such as Uncharted 4 and Titanfall 2 and perfectly balanced multiplayer feats like Overwatch. The Game Awards isn't the only authority on Game of the Year, but the show this year was pretty great in terms of both content and awards winners. Nothing screams that more than the show's eventual Game of the Year, which saw Blizzard take top honours for their first new IP in years, Overwatch.
Overwatch is a real contender for most publications Game of the Year awards I'm sure (I know it is for ours too), so it's no surprise to see it up there with names like DOOM, Dishonored 2 and Uncharted 4. But even I have to admit that I was surprised to see it take it all at The Game Awards, especially after it looked like Uncharted 4 was just going to continue its streak through the night. Upon receiving the award, Blizzard's Ray Gresko had some touching words.
"While we've been very happy with how the game has been received, we're also extremely proud that this game and the world that we're building has a message and it's a message about heroism. It's a message about diversity. It's a message about a bright and positive and hopeful future. And these are all things that we really believe everyone needs a little bit of right now."
The ceremony also gave out many other prizes, many of which didn't make it on stage. Here's the full list of winners:
Best Mobile and Handheld Game: Pokémon GO
Best Family Game: Pokémon GO
Games For Impact Award: That Dragon Cancer
Best Independent Game: Inside
Best Multiplayer Game: Overwatch
Best Esports Game: Overwatch
Best Action-Adventure Game: Dishonored 2
Best Action Game: Doom
Best VR Game: Rez Infinite
Best Fighting Game: Street Fighter V
Best RPG: The Witcher 3: Wild Hunt – Blood & Wine
Best Strategy Game: Civilization VI
Best Sports/Racing Game: Forza Horizon 3
The show itself keeps getting better, even if it's still filled with some cringe worthy advertising here and there (a robot razer? Come now). But the entire thing was enjoyable, and packed full of new game reveals, gameplay trailers and more. A fitting end to the year, if it weren't for PSX just around the corner.
Last Updated: December 2, 2016