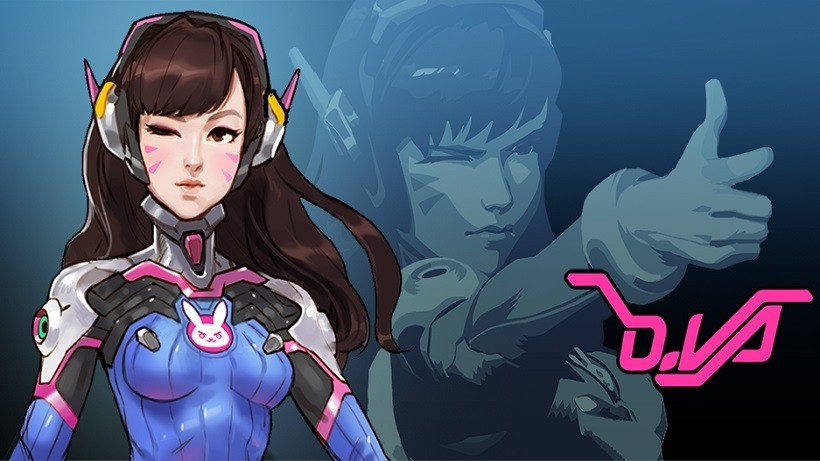 Visit the Lazygamer office and you'll hear Alessandro, Kyle, and me talk about one thing, and one thing only. Overwatch has stolen our hearts, and we've spent pretty much every evening playing the team-based FPS since its closed beta started last week. One criticism we all have however, is that as fun as the game is, it is in dire need of balancing, or at least, some characters are (I'm looking at you, Bastion). Blizzard will oblige, all in good time no doubt, but in the meantime, it looks like they'll be throwing a new hero into the mix.
Or at least, I think they will be, based on the following tweet that popped up on the official Overwatch account (via PC Gamer):
[ESPORTS] Meet MEKA's newest recruit: world champion Hana "D.Va" Song! | https://t.co/tPnACXPZpg pic.twitter.com/MLQTRBsV4L

— Overwatch (@OverwatchEU) October 30, 2015
The link leads to the StarCraft II World Championship Series website, which yields the following bio:
At the age of 16, D.Va became the #1 ranked player in the world and proceeded to go undefeated for the next three years in all competitions. D.Va is an international star, beloved by her fans at home and abroad, and has toured in exhibitions around the world. Recently, she has taken a step back from competition to focus on her commitment to protect the safety of her homeland.
So er… yeah. Based on the last line of that bio, it looks like the next Overwatch character is a StarCraft pro player. Nothing is known about Hana beyond the fact that she hails from South Korea, and that she's skilled at Blizzard's RTS.
It makes me wonder: if she is to be a new hero, what the hell will her abilities be? What weapon will she be firing at the opposition? With Blizzcon taking place this weekend, I don't think we'll have to wait too long to find out.
Last Updated: November 2, 2015