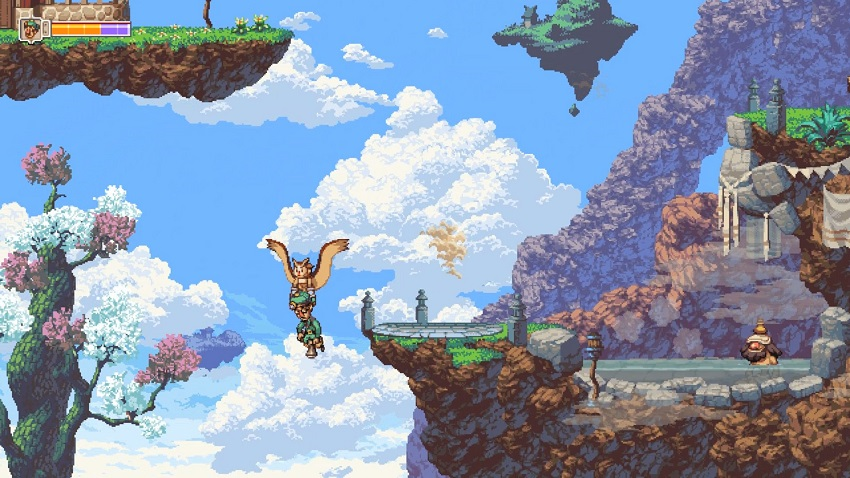 The Nintendo Switch is being well supplemented by a steady stream of first-party exclusives, but at the annual BitSummit expo (an indie festival in Japan), it's all about the smaller third-parties. Independent developers are really shining on the Switch already, with games like Shovel Knight and Tumbleseed proving that portability makes their experiences that much more captivating. The same can now be said for Owlboy, which seems to be heading to the hybrid console soon.
Featured in a sizzle reel for a host of indie games both on and coming to the Nintendo Switch, you can clearly see the gorgeous Metroidvania shown at around the 6:30-minute mark. It's curious, considering there hasn't yet been a formal announcement for the port prior to this. This certainly confirms that Owlboy will be coming to the Nintendo Switch eShop in Japan, and I'd wager that's going to be the same for Western markets too.
Just when will it be coming? Well without any official word from developers D-Pad studios, who really knows. The game originally launched on PC last year to incredibly strong reviews, with critics loving its unique art style, blend of challenging platforming and action and charming narrative. It was one of 2016's best games – a relief given its lengthy development cycle.
Also included in the video were new looks at a host of upcoming indie games for the Nintendo Switch, including RiME, Overcooked: Special Edition(!!!) and Hollow Knight. If you're not put off by the Japanese Mario and Peach puppets, give the whole thing a watch.
Last Updated: May 19, 2017