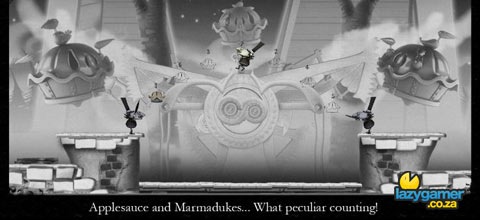 If you are looking for something interesting and new to play, you may want to give P.B Winterbottom a look on XBLA.
The game is now available for download and features some rather clever puzzle solving. The game is kind of styled around old black and white cinema and the puzzles are handled by cloning your character and recording a few seconds of motion to assist you.
It's a little difficult to explain, but it's really neat. Check out the gameplay video after the jump to see what I mean.
Last Updated: February 18, 2010