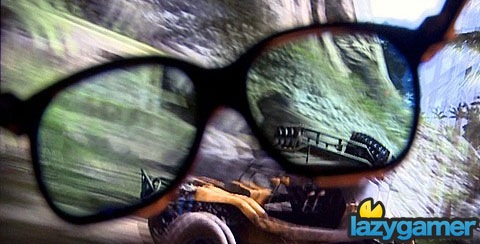 I've been particularly vocal about how I think home 3D is a gimmick, a passing fad that'll see niche uptake, primarily amongst the infernally wealthy, and those you get hard for technology.
It's time for me to throw in the towel and admit that 3D is here to stay. Why? The more-often-wrong-than-not Michal Pachter has deemed the technology to be nothing more than a passing fad.
In the latest episode of his online show, Pach Attack, the Wedbush Morgan analyst says adoption of the tech won't happen until pricing drops substantially. Ya don't say?
"Before adoption becomes widespread, 3D television and movie content will have to become available and glasses will have to come down in price," said Pachter. "While the audience for 3D television is small, then for the next five years at least, 3D gaming is, and will remain, a fad. Maybe in ten years it will start to take off," the greatest prognosticator of our time believes.
Listen to more from Captain Obvious, on the latest Pach Attack
Last Updated: July 19, 2010