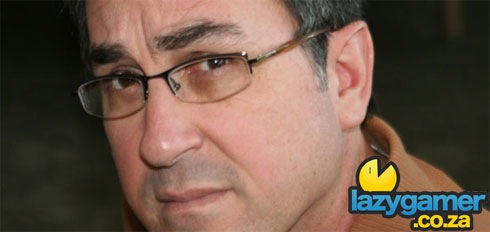 Michael Pachter, everyone's favourite videogame soothsayer has, in an interview with Eurogamer come out and pretty much reaffirmed what we all believed anyway – he really just makes stuff up.
Pachter has been predicting an HD Wii to be released this year – and he's now trumpeting about how right he is…only he's not.
"Nintendo is on the verge of – certainly not dropping into third place or anything – losing its dominance, because I really truly believe that Sony Move is the Wii HD," he said.

"I really believe it. That's been my quote: I told everyone a Wii HD was coming this year, it just happens to say PS3 on the box. It is the Wii HD."

"That's a very easy upsell for Sony to say, 'If you have a Wii and you really want to play high-def games on your new big high-def TV, we've got 'em.'
What an absolute cop-out! Fact is though that he's probably quite right. PS3 move is the ideal transition for Wii gamers who just want a little more than Nintendo's white waggle box can give them, in terms of graphics and gameplay – but with a sense of familiarity too.
That's not to say that he's excluding Microsoft from getting a slice of that particular pie.
"People are going to like Microsoft more than we expect," he said. "Microsoft isn't concerned about the gaming community with Natal, they're concerned about the gaming community's mothers and girlfriends.

"I really do think the gaming press has completely missed the mark on this one, that Natal is not intended for you to get up there and pretend you're holding a rifle and playing Call of Duty. It's intended for your mum to use the frickin' 360 to download a movie or watch Netflix and to make it less intimidating."

"The cool thing about Natal is the voice command. "Xbox on." I mean, that's cool. People will really like it when they see it and they begin to appreciate what it is".
Once again, probably true. Although we've seen little in the way of actual games for Microsoft's Natal, there's been even less indication of games targeted towards the so-called "core" gamer.
Read the full interview over at Eurogamer, It's a pretty good read…even if he is just making it all up.
Last Updated: May 13, 2010