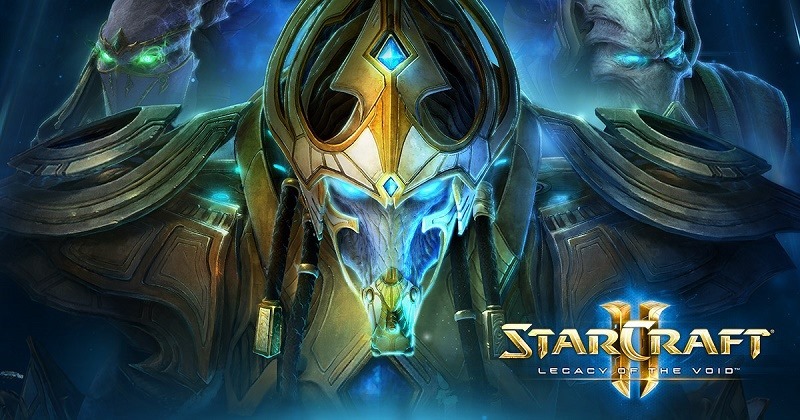 Blizzard really are going out of their way to pump out StarCraft II content at a rapid rate. Last month for example, they released patch 3.6, which wasn't just any old update. It brought a new commander, an additional co-op mission, a test map matchmaker, and custom mutators to the RTS. It was pretty chunky to say the least.
Now, just over a month later, Blizzard are about to do the same with patch 3.7. The latest RTS update is chockfull of neat stuff, including the following:
New Co-op Commander (Nova): Agent reporting for duty. The Dominion's best Ghost, Nova Terra, joins the ranks as our newest Co-op Commander. Backed by the most advanced Terran technology and the highest tier of trained combatants, Nova controls the battlefield with the speed and power of a nuclear explosion.
The Collection Tab: Patch 3.7 is bringing new skins, new decals, and a brand new feature: Announcers. With all of these new ways to customize your StarCraft II experience, we're adding a new Collection tab to organize all of this new content.
Seperate MMR per race: If you've ever wanted to play on the 1v1 StarCraft II ladder as a different race than you normally would without impacting the ranking of your "main" race, you'll soon be able to do exactly that. Patch 3.7 brings a highly anticipated feature for StarCraft II multiplayer: separate rankings for each race you play on the ladder!
One of the coolest new features in patch 3.7 I reckon is the new announcer stuff. If you're tired of hearing the same old voices tell you to build more overlords for example, well, you can now opt to make use of the likes of Raynor, Alarak, and a whole lot more. Interestingly enough, if you're going to BlizzCon, or already have purchased a virtual ticket, you'll be getting Overwatch's D.Va as an announcer sometime in future (so that's what the mystery goodie was).
Other than the announcers, I think Nova as a commander is a neat addition too. If you're keen to play  the ghost, expect to pay up $4.99. Here's an overview of what she can do:
Defensive Drone: Provides friendly units with shields that absorb damage.
Griffin Airstrike: Calls down the Griffin to deal massive damage to all targ ets in its flight path after a short delay.
Tactical Airlift: Instantly transports friendly units in the target location to a targeted location.
Instant Regeneration: Instantly revives Nova at the target location. Resource cost is determined by the amount of time remaining
Blizzard really have the StarCraft II ball rolling. That's two thick patches in the space of just two months! I wonder what that have planned for 3.8? I'm sure we will find out soon, or at BlizzCon in November the very latest.
Last Updated: October 18, 2016