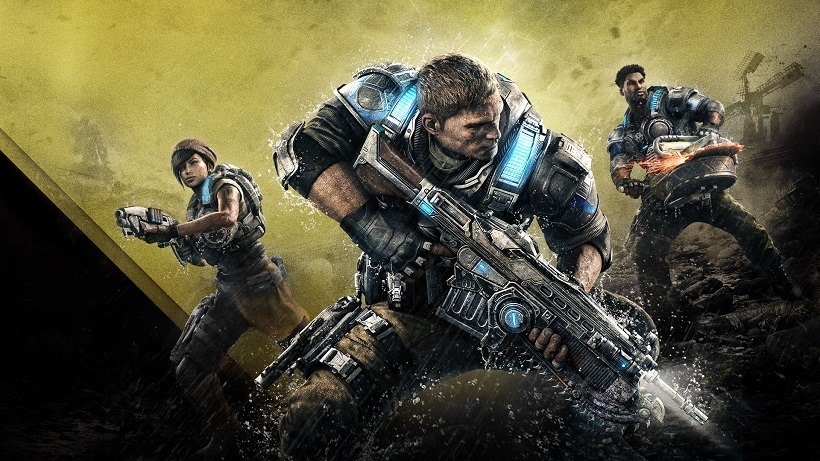 Gears of War 4 is currently in open beta on Xbox One, allowing anyone with a Gold Subscription to get a very early look at the chainsaw revving action of The Coalition's first crack at a new Gears of War trilogy. It's a trilogy which is kicking off in October later this year, and now in three very different flavours. The Coalition detailed three editions of Gears of War 4 that you'll be able to pre-order and purchase – some of which give you a head start if you have the cash for it.
Call of Duty did it with their Zero-Day pre-order edition, EA does it with EA Access on Xbox One and now The Coalition has become the latest developer to offer a head start for gamers who have deep enough pockets. Gears of War 4 is up for digital pre-order on Xbox One, with the addition of the Ultimate Edition that runs you $40 more than the regular $60 pack. It includes a four-day head start, giving players access to the game on the Friday before the October 11th release date.
The Ultimate Edition also comes with a whole host of DLC, including "permanent access" to 24 DLC maps across private servers which will also provide early access to said maps in a pseudo testing phase. The Ultimate Edition also includes six of the random Gears of War skin lucky packs, which will randomly award you weapon, character and other skins as well as emblems.
Gears of War 4 will also be getting its own Collector's Edition, which comes with everything in the Ultimate Edition, an exclusive steel book case for the game and a Vintage DLC Pack (which comes with some exclusive JD character and weapon skins). The Collector's Edition also comes with a massive statue of JD Fenix, riding atop a COG bike and brandishing a Lancer. It's made by Triforce, along with the adorable frag grenade keychain.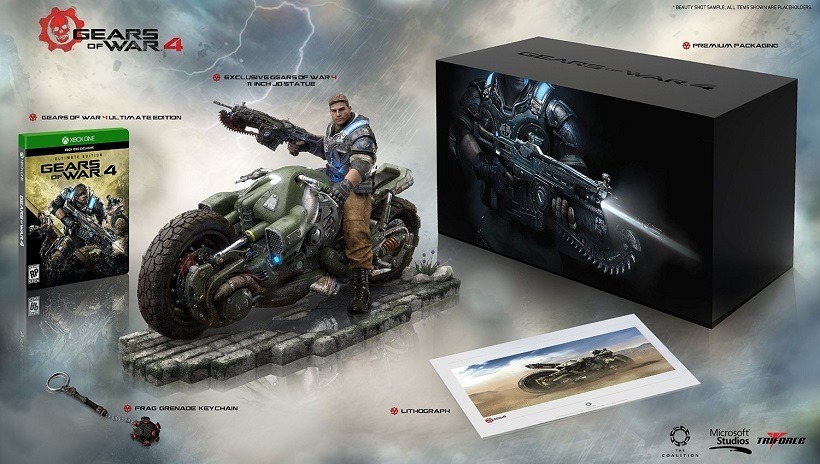 I'm still not on-board with this idea of games now offering early access to a game for those who can afford to pay nearly double the asking price. Sure there's more DLC thrown in here, but it's a trend that more and more developers are trying to get away with. EA has been offering early access to their games for ages now, but let's not forget that terrible Deus Ex: Mankind Divided pre-order stretch goal madness that tried to do the same.
Call me old fashion, but a game should come out when it comes out. For everyone, regardless of what you paid for it.
Last Updated: April 26, 2016