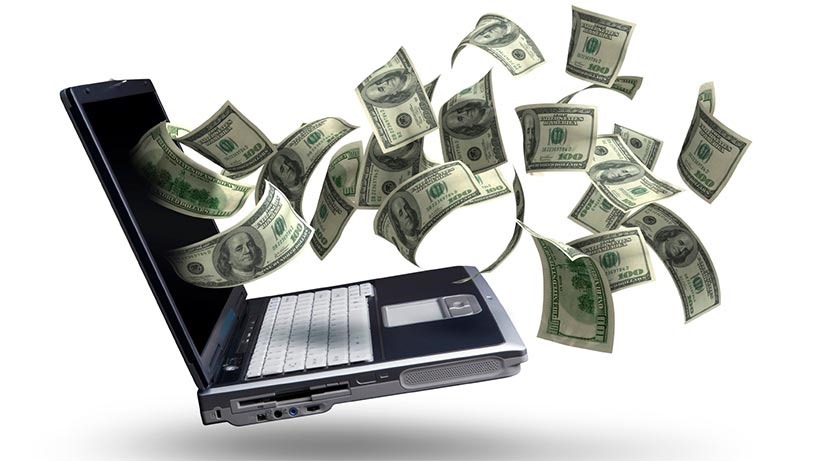 We keep hearing how Call of Duty: Black Ops 3 is the best-selling game of 2015 – and that's very likely true. It's definitely the retail sales champ, and it's come up as the best-performing title on Sony's PlayStation Store – but how is it performing if we consider more in the way of digital distribution?
Honestly? Pretty damned well. According to the fine chaps at SuperData, Call of Duty: Black Ops 3 is the top digital earner on consoles. That's not to be sneezed at, when we consider how much the digital marketplace is growing.
"Worldwide market for digital games totals $61B across platforms, up 8% year-over-year. Following a stellar holiday season for the games industry, total sales reached a record high in 2015. Sales of digital console games showed the biggest jump and were up 34%, despite being one of the smaller categories at $4B annually," says SuperData.
But what of the PC market? The digital PC landscape is very, very different. The top earning game on PC is League of Legends, from the Tencent-owned Riot Games. In fact, it was the highest earning game overall, besting even the best-earning mobile games, like Clash of Clans.
"Earning $1.6B in 2015, League of Legends is the world's highest-grossing digital game. Riot's League of Legends shows no signs of slowing down as December proved to be the game's highest-earning month in its history.
Close followers were Clash of Clans ($1.3B), CrossFire ($1.1B) and Dungeon Fighter Online ($1.05B) rounding out last year's titles that earned over a billion dollars. Despite not being a household names in the west, games like CrossFire and Dungeon Fighter Online perform well thanks to the strength and momentum in markets like South Korea and China."
PC gaming is where the money really was in 2015 – though comparatively little of it came from traditional games. Instead, it's largely from MOBAs, MMOs and other subscription and free-to-play games.
"The top 10 PC games earn more than the top 10 mobile games. Despite a heavy industry focus on mobile gaming, the combined earnings of digital PC games for the top titles came in higher, totaling $6.3B in sales compared to $6.18B for mobile. PC-based gaming–consisting of free-to-play MMOs, subscription-based games like World of Warcraft, social games and PC downloadable games–earns over $32 billion annually, well above the $25.1 billion generated by mobile games."
Here are the number by platforms, in millions of USD.
Console
Call of Duty: Advanced Warfare, Activision, $355
FIFA 15, Electronic Arts, $332
Grand Theft Auto V, Take-Two Interactive, $322
Destiny, Activision, $291
Call of Duty: Black Ops III, Activision, $224
FIFA 16, Electronic Arts, $212
Fallout 4, Bethesda Softworks, $108
Star Wars Battlefront, Electronic Arts, $106
Madden NFL 16, Electronic Arts, $76
Madden NFL 15, Electronic Arts, $73
PC
League of Legends, Tencent/Riot Games, $1,628
CrossFire, SmileGate, $1,110
Dungeon Fighter Online, Neople, $1,052
World of Warcraft, Activision, $814
World of Tanks, Wargaming.net, $446
Lineage I, NCSOFT Corporation, $339
Maplestory, Nexon, $253
DOTA 2, Valve Corporation, $238
Counter-Strike: Global Offensive, Valve Corporation, $221
Grand Theft Auto V, Take-Two Interactive, $205
Mobile
Clash of Clans, Supercell, $1,345
Game of War: Fire Age, Machine Zone, $799
Puzzle & Dragons, Gungho Online Ent. Inc, $729
Candy Crush Saga, King Digital, $682
MonsterStrike, Mixi, $674
Candy Crush Soda Saga, King Digital, $518
Fantasy Westward Journey, NetEase, $451
Colopl Rune Story, COLOPL NI Inc, $356
Disney Tsum Tsum, LINE Corp, $326
Boom Beach, Supercell, $297
Last Updated: January 26, 2016