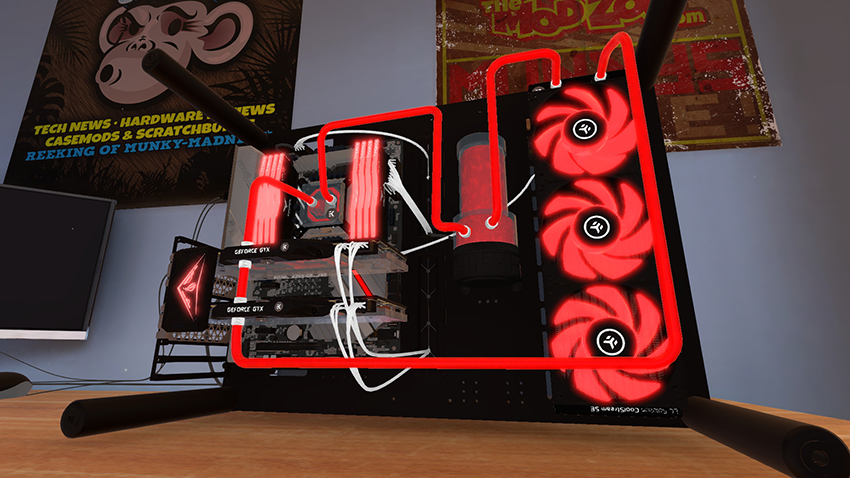 It seems that you can get a simulator for just about anything these days. While I stand by that European Truck Simulator is the most boring game I have ever played, I understand the allure of the genre in delivering fact-based gameplay. PC Building Simulator is no exception, now out of Early Access on Steam and ready to purchase.
The Irregular Corporation, the developers behind PC Building Simulator, announced in a press release on Tuesday that with the title exiting Early Access, an additional collection of brand items were now also available to work with. The headline being Nvidia, whose featuring hardware includes the popular GeForce GTX 10-series GPUs, as well as the recently-launched RTX 2060 Ti. Other added brands include Deepcool and Thermaltake, which join a very long list of names that help the simulator achieve relevancy in a PC-building environment. The names in turn include the likes of MSi, Razer, Corsair, Intel, ASUS, AMD, Gigabyte and much more. The end result is over 200 brand products that you can use to create your dream ticket into the master race.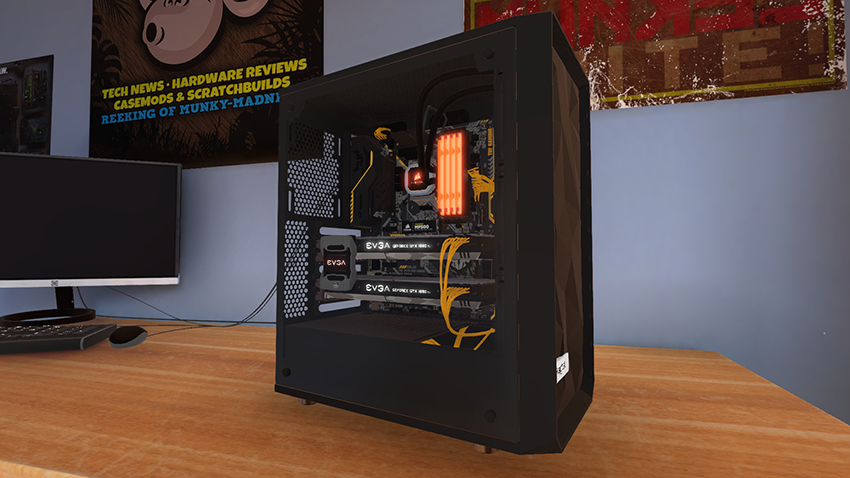 PC Building Simulator benefits from the inclusion of 3DMark, a simulator program that allows you to estimate your build's performance statistics. This can then be useful in building a real-life rig without having to scramble in the dark over performance requirements while spending vast amounts of money.
On top of customization features, the simulator also offers a career mode that gets players to complete specific build jobs. While this may be entertaining yet sound superfluous, it does not take away from a title that aims to be a useful tool to help users visualise the masterpiece that they would like to create and have.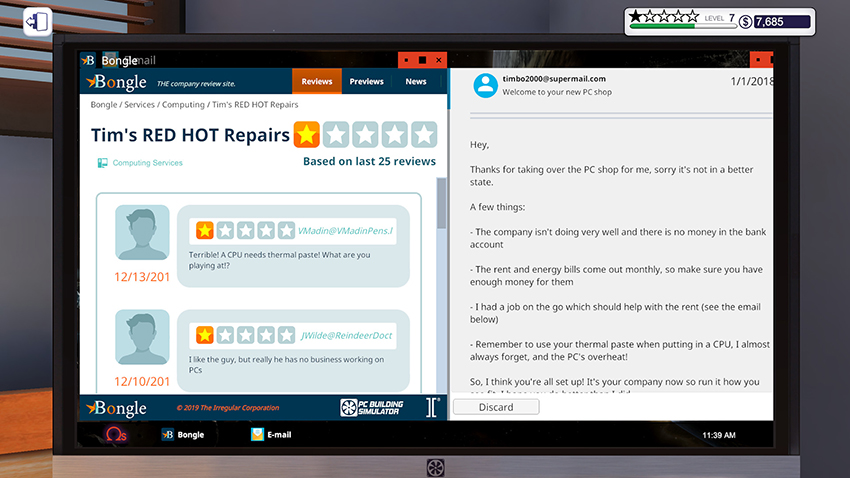 PC Building Simulator is available on Steam for the cool price of R130, though there is an ongoing 10% sale until February 5 that brings that down to R117. There is also a downloadable DLC dubbed the Overclocked Edition for R42, which includes the NZXT H500 and H700 cases, and the original soundtrack.
Last Updated: January 31, 2019