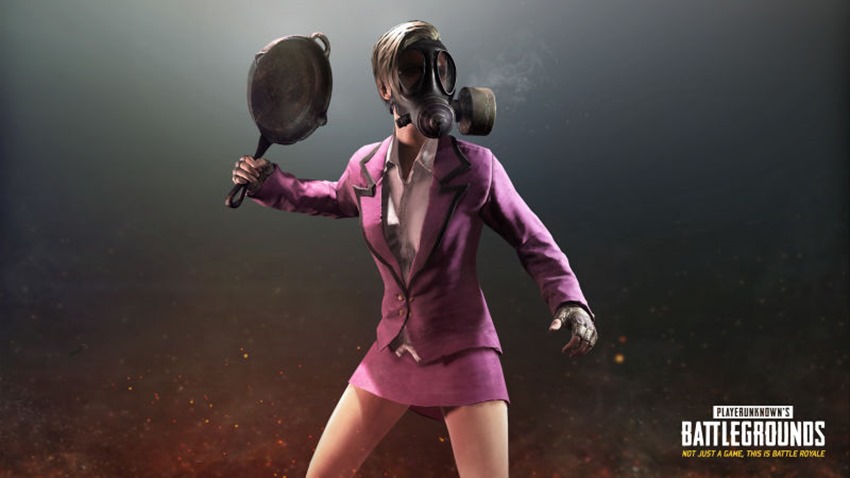 PlayerUnknown's Battlegrounds, a video game that usually consists of you standing in a lobby for a minute while a random Chinese fella swears at you as you're being peppered with non-lethal bullets. Fascinating stuff, and one hell of a case study for the mindset of the average gamer when aliens examine our species many centuries after our eventual extinction.
I'm not joking. While you're more than likely to find plenty of regular people (and me!) playing PlayerUnknown's Battlegrounds, the smash hit Early Access game has managed to attract a  crowd of folks who play the title non-stop and are willing to shell out plenty of bucks for a few cosmetic goods. How much are we talking about here? How about a staggering $486.93 for a digital purple mini-skirt according to Kotaku.
Here's how it works: You play, you lose most of the time and you earn some in-game coin to spend on some loot chests. If you're lucky, you get cool gear like a camo jacket or a striped shirt. If you're unlucky, you get another pair of f***ing work-boots. Said items can then be sold in the Steam Marketplace for actual moolah, with the rare purple mini-skirt fetching such a ludicrous sum, although most folks pay a slightly less crazy $300 for them.
In fact, here are the ten priciest items that you can buy for PUBG, at the time that this post was written: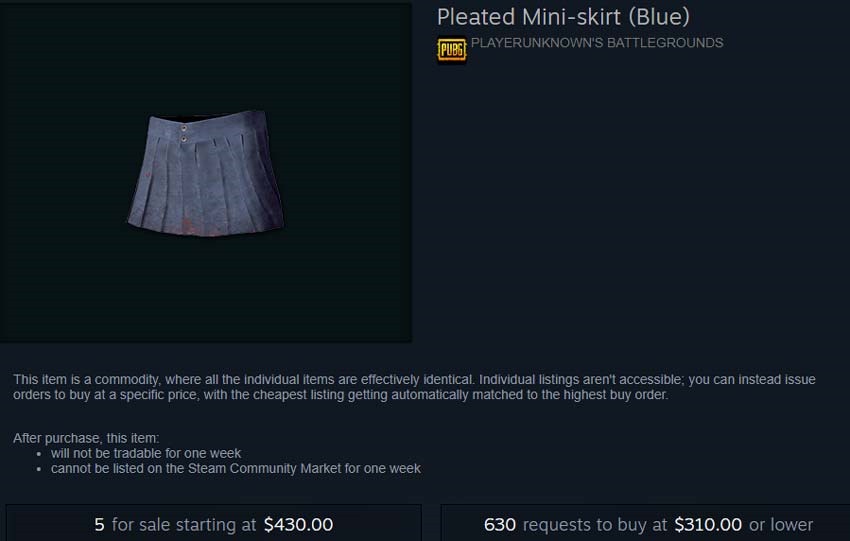 PlayerUnknown Set – $893
Pleated mini-skirt – $430
PlayerUnknown's bandana – $373
Blue hotpants – $333
PlayerUnknown's trenchcoat – $299.95
Red coat – $165.95
Coat – $165.95
Red hi-top trainers – $122.42
Grey coat – $78.50
Camel coat – $71
Not bad, although not unexpected for a marketplace that has seen DOTA 2 and CS: GO goods escalate in value over the years. Well played Steam, well played indeed.
Last Updated: August 7, 2017