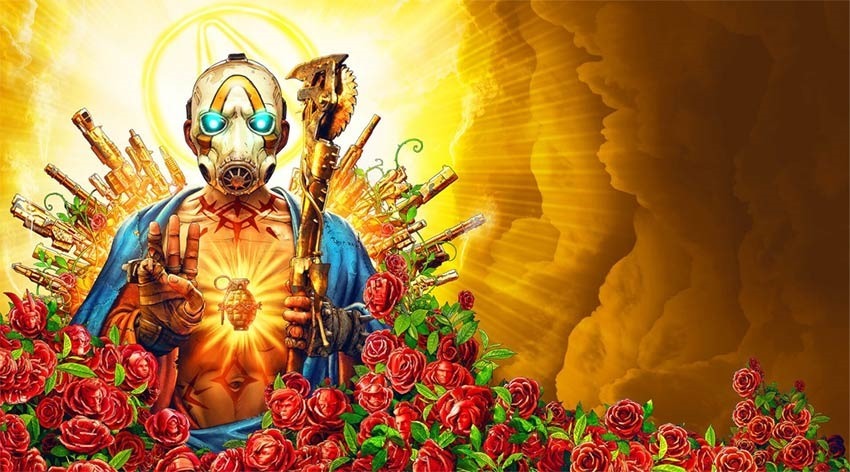 Borderlands 3 is one of the year's most anticipated games, and I know several people who've played through the older games in eager expectation of Gearbox's looty-shooty sequel. That seems to be the case for many people. In its latest financial report, 2K parent company Take-Two revealed that sales of the Borderlands games have shot up in the last quarter, likely riding the hype of the impending follow-up.
According to Take-Two, the Borderlands series as a whole has sold through 48 million units in lifetime sales. From the last quarterly earnings call (reported in May, via Niko Partners' Daniel Ahmad on Twitter), the number stood at 43 million, which suggests that 5 million copies of Borderlands games sold in the last three months.
I suspect that a lot of that has to do with the recently released free bit of DLC that bridges the story between Borderland 2 and the sequel. What makes the sales numbers especially impressive though is that the game was given away as part of the Instant Games Collection on PlayStation, and added to Game Pass on the Xbox One.
Borderlands 3 is out on September 13 this year, which means it's not too long to wait to get your loot-n-shoot on. For those who just can't wait, IGN has the game's first 14 minutes up for viewing – and it sure as hell looks like more Borderlands. It doesn't seem to be doing anything especially new, but I think "more Borderlands" is exactly what fans of the series want at this point.
For what it's worth, digital pre-orders for the game finally went live in South Africa this week – at least on PC and Xbox. Many fans wondered why the game was missing from digital stores locally, but we've been told that the delay was purely "administrative." It should be up on the local PSN later this week after the store refresh.
Last Updated: August 6, 2019