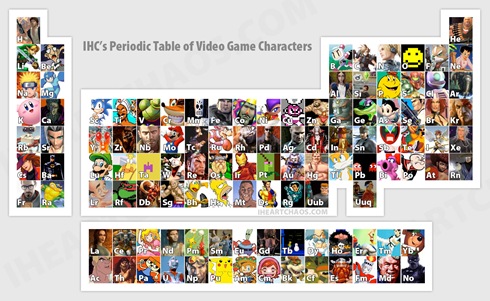 Yesterday we had the pointless post about the twit who microwaved his PS3 and today we have yet another pointless post.
However this one is actually pretty awesome, iHeartChaos.com has put together a periodic table of the elements entirely compiled from video game characters… or more realistically it is entirely compiled from characters that have appeared in a video game.
Did Yogi Bear even have a video game though? Either way it's original and obviously a labour of love.
Click it to see a bigger version.
Source: iHeartChaos.com
Last Updated: March 11, 2009