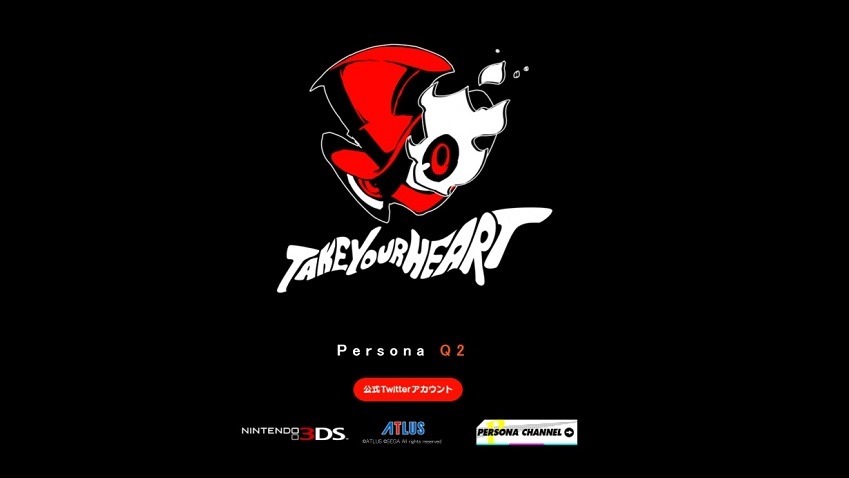 If you're reading this then you're one of two people. One, you're a hardcore Persona fan that has followed the series before its mainstream blowouts with Persona 4 and 5. Or you're like me; a relative newcomer that has been entranced with the series ever since picking it up. If you're the latter, then Persona Q might not be as familiar. And it should be, with the 3DS title mashing together a whole bunch of fun characters from the series in a relatively different style of game. Persona Q2, then, should be just as prominent on your radar.
It's a sequel that was announced a while ago too, but hasn't yet seen any other details revealed since. That's likely going to change in a big way tomorrow though, with ATLUS teasing a new information trailer for the game set to debut with the latest episode of the Persona 5 anime in Japan. There are no details as to what might be shown, but ATLUS are promising a lot. Which is fair, given the silence fans have been relegated to since its reveal.
ついにニンテンドー3DS用RPG『ペルソナQ2』の最新情報が解禁!明日放送の『P5A』内で新情報たっぷりのTVCMが初公開だ!ペルソナファンは全員見逃すなよ~!

【詳細はこちら】https://t.co/0zVzZNSDyl #PQ2 #p5a pic.twitter.com/mnHFyW6wwc

— モルガナ_ペルソナ広報 (@p_kouhou) August 3, 2018
Persona Q plays differently to traditional Persona titles, but maintain the same sort of cheerful writing and incredible fan-service. It takes design idea from the Etrian Odyssey series, of which the title is actually billed a crossover of. That means first-person dungeon crawling with less emphasis on the story outside of it. Persona Q featured a crossover over characters from Persona 3 and 4, and seeing these vastly different set of characters interact was a real treat. Given the promotional artwork used for Q2 it's a given that you can expect the cast of Persona 5 to star, but it's not clear yet who they will be staring with.
If you played Persona 5 on PS4 and hope that this might be the next step, well there's some less good news. Just like the first it seems that Persona Q2 will be a 3DS exclusive. I'd personally love to have it come to the Switch too, but given the market share that the 3DS still holds it makes sense for the series to continue where it began.
Last Updated: August 3, 2018