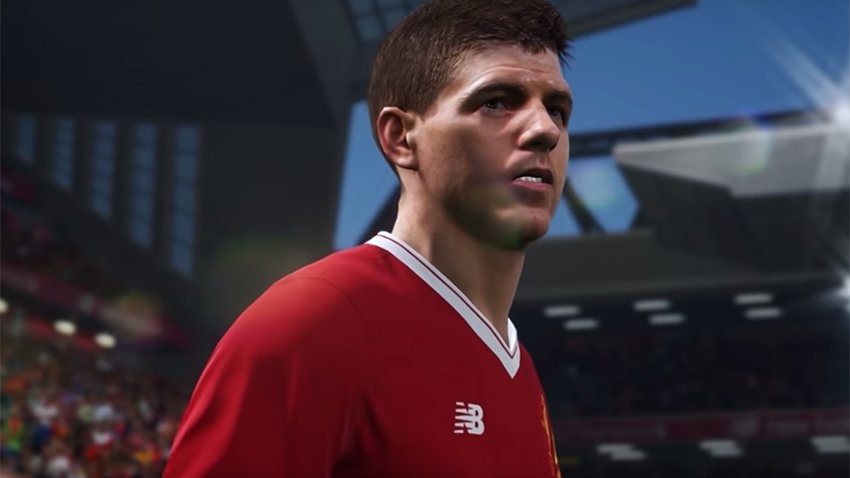 PES 18, or Pro Evolution Soccer 18 is out today. It demonstrates that "Soccer" is a perfectly good word to call Football, not only because a game called PEF just doesn't instil consumer confidence. It also shows that the game is getting a lot better at the one area it's usually lambasted for. While PES has (almost) always had the superior gameplay, FIFA's been more of a household name because of its perpetually superior licencing.
EA has a lot more money to throw at licencing than Konami does, so it stands to reason that they're just far better at making sure that likenesses, kits, stadiums et al are as they would be in that distraction from video games we call real life.
Konami does seem to be getting better at it though. Perhaps it's the fact that Pes has been so successful this generation, and they're able to gather up larger sackfuls of cash to temps licences, or perhaps sportspeople just want to be associated with the brand. Whatever the reason, PES has improved its licencing.
The latest team to get in on the PES action? Liverpool. Yes, Liverpool already has a PES licencing deal, but it's been extended and expanded.  It now encompasses not just the Liverpool of today! Rather, they've got this deal with the Liverpool of yesterday. The Liverpool of Legend. The Liverpool that actually used to win things.
Five former Liverpool starts will be joining PES 18's roster, including the likes of Steven Gerrard, Kevin Keegan, John Barnes and even more, unannounced people from the club's glory days.
"KONAMI is committed to working with the very best in football, and Liverpool FC is the perfect partner to do so," explained Jonas Lygaard, Senior Director of Brand and Business Development at Konami Digital Entertainment B.V. "With its rich history, huge fan base and dynamic style of play, we are thrilled to continue working together with the club and will ensure that the best of both the past and present of Liverpool FC are perfectly reproduced in PES 2018."
The team's beloved Anfield is also in the game, beautifully recreated and properly named.
Last Updated: September 15, 2017