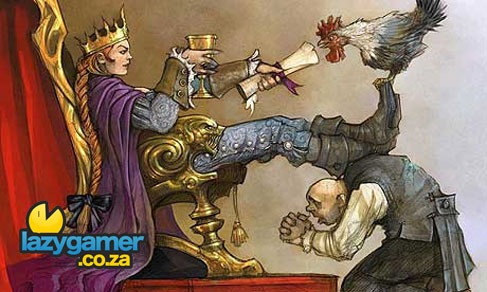 Peter Molyneux has been a particularly slippery fish of late. Interviews have him saying that Fable III would not support Microsoft's Natal, using a controller for input instead. In a more recent interview with Dutch Site GameKings, he's now pretty much confirmed that the next Fable game will indeed have some sort of Natal integration.
Molyneux clarified his statement after joking about how speaking of Natal-related projects could get him assassinated.
"Let me get one thing straight. I have not said that we are not going to have Natal in Fable III," said the master of unrealised hype, before continuing "All I've really said is that it's a controller experience, but that doesn't mean there isn't going to be any Natal. Do you really think, knowing me, as maybe you do over the years, that I wouldn't want to use something like Natal?! I mean, that's just mad, man!"
With Molyneux's Lionhead Studios spearheading Project Natal's Kate and Milo, it only seems natural for them to include Natal support in one of their showcase titles.
What do I want from Fable III and Natal? what I don't want is any sort of waggling, at all. What would be nice though is head tracking, and the ability to actually speak to NPC's.
Source : GameKings (via Gamespot Blogs)
Last Updated: October 6, 2009