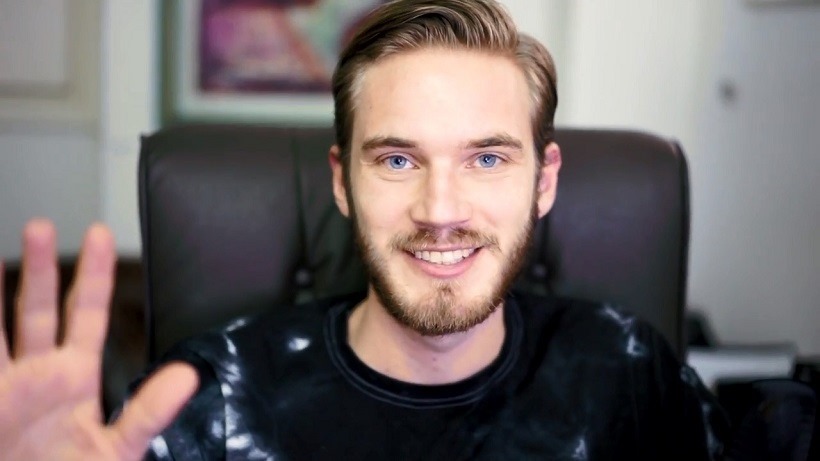 I'm not a massive fan of the content that PewDiePie produces, but I can't help but respect the amazing work the man does on a daily basis. The most subscribed to user on YouTube, PewDiePie has helped shaped not only how YouTube and Let's Plays work, but also the way certain games are made. Not to mention how entire genres and styles of games have risen to prominence thanks to him and many other content creators like him. But it's been a long road to where he is now, and PewDiePie isn't happy about a lot of the ways it started.
Addressing many of his fans that seems to consider his earlier work better, more authentic content, PewDiePie took a nostalgic trip back in time to some of his earliest videos. Video quality of his 2011 early shoots aside (and one embarrassing mistake upload), PewDiePie himself can't believe some of the low standards he used to hold himself to. Most of his early uploads were raw snippets of gameplay, with no editing saving viewers from crashes, menu screens and ridiculously unfunny segments.
PewDiePie even laments some of his Amnesia content, which is arguably the series of videos that propelled his claim to fame. There's a section where he's even caught on camera giving himself grief for not being funny enough, while another is a full hour of him trying to solve a single, easy puzzle. This type of content is a far cry from the hours and hours of editing that go into hours of captured content to produce a 10 minute video – content which PewDiePie says is far better than what he used to produce.
But the most surprising part of the video comes early on, where PewDiePie acknowledges some of the more immature comments and jokes he used to make in his earlier content. He pinpoints some instances where he made jokes at the expense of gay people, as well as appending some videos with the word "retard". PewDiePie says that he isn't proud of these, but feels that he's grown since to better understand why they're inappropriate.
"I still make kind of stupid jokes that I shouldn't make, but I feel like back then I didn't understand. I was so immature, and I just thought things were funny just because they were offensive. So I would say a lot of stupid shit."

"I'm not proud of it, I'm really not. But I'm also glad that I've grown past it."
PewDiePie is an undeniably large influence in the gaming industry today, and is likely to stay that way for the foreseeable future. He acknowledges that some games have benefitted from him and his work, but notes that his work wouldn't be possible without the hard work of game developers either. It's an honest look at a person that has changed so much over the year, and it's really refreshing to see him acknowledge some of the shortcomings of his previous videos. Offensive content and bad editing in equal measure.
Last Updated: April 26, 2016